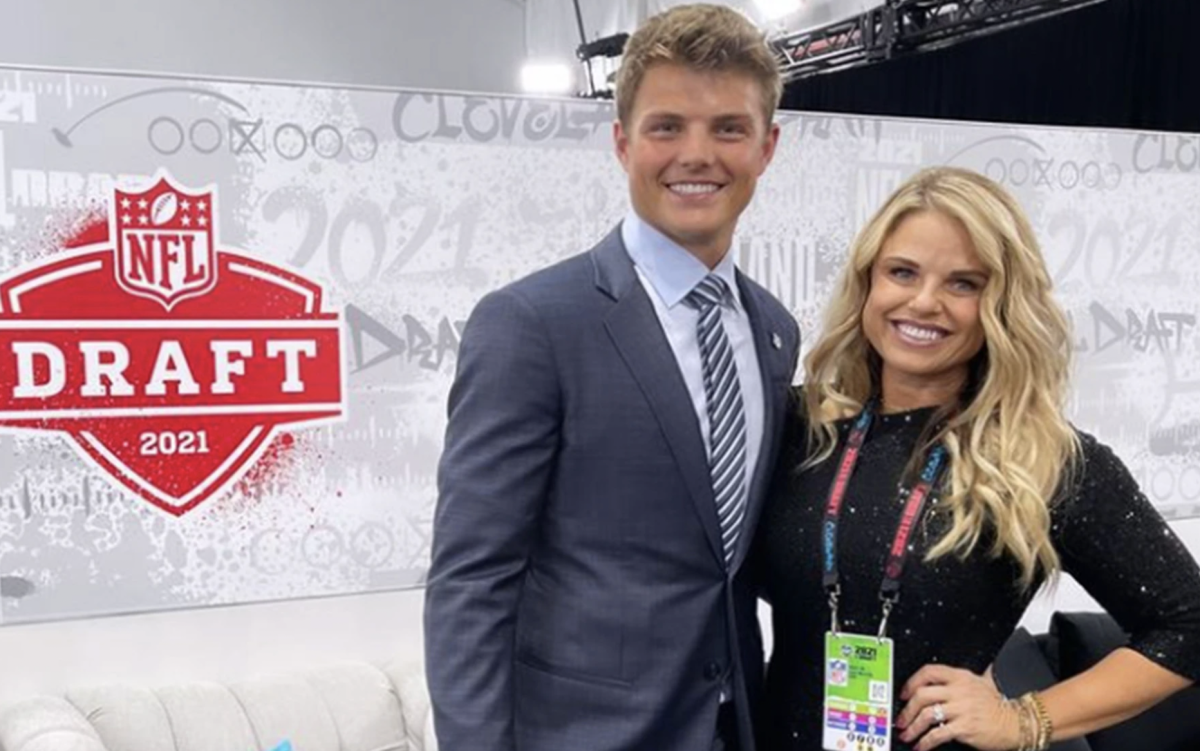 Zach Wilson played arguably the best game of his NFL career on Sunday evening.
The Jets fell to the Chiefs, 23-20, though Wilson out-played Patrick Mahomes for most of the contest. Wilson had his best game with Taylor Swift, Ryan Reynolds, Blake Lively and Hugh Jackman all in attendance.
Throughout the game, Wilson's mom, Lisa, trended on social media.
I would pay money out of my own pocket if Taylor Swift would right now relocate to Zach Wilson's mom's suite to watch the rest of this game.

— Gary Parrish (@GaryParrishCBS) October 2, 2023
Lisa Wilson, who has an active Instagram account, didn't appear to be in attendance at the game. But she took to social media to express her pride in her son.
"Prove 'em wrong," her account read. "You've got kids watching!"
The Jets dropped to 1-3 on the year with the loss on Sunday Night Football, though they should be proud of their effort.