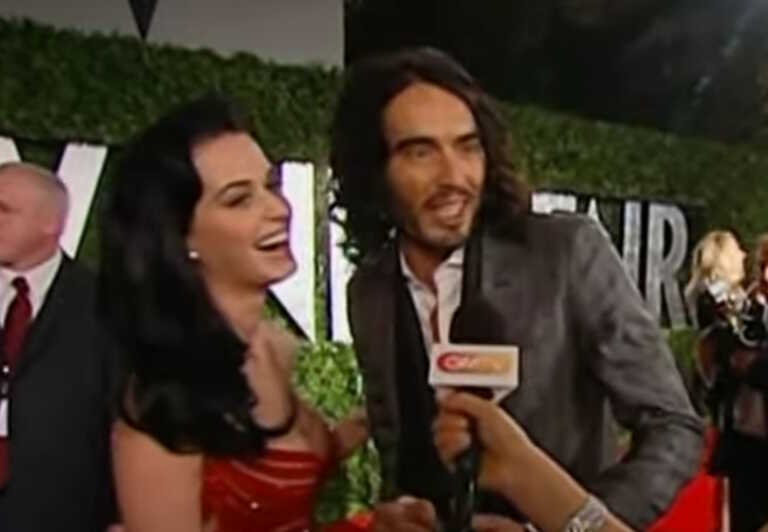 The "worrying" signs that Russel Brand had shown during their marriage were revealed a few years ago by Katy Perrywhile o comedian is in the eye of the storm after the allegations against him of rape, sexual assaults and psychological violence by many women from 2006 to 2013.
Comedian Russel Brand and singer Katy Perry were married in 2010 after a year of dating but divorced 14 months later, with her exposing various "disturbing" behaviors from him, which have now taken on another dimension.
Katy Perry had said that Russel Brand had told her to get a divorce via… SMS (!) while his behavior was manipulative. Speaking to Vogue at the time, she revealed she was trying to control her life: "When I met him, he wanted someone equal. And I think most of the time men say they want equality, but then it's like they can't handle it."
In fact, his obsession with having that control became clear during Katy Perry's tour at the time. She had reported that he "didn't like the atmosphere of being the boss on tour at all. So it was really very painful and controlling, which upset me."
"I felt great responsibility for our end, but then I found out the real truth, which I can't necessarily reveal because I keep it locked in my safe for a rainy day. I let him go and said "this is not because of me, it is something beyond me". So I've moved on after that," Katy Perry had added about Russell Brand.
Four women accuse Russell Brand for sexual assault when he was at the height of his career as a presenter on BBC Radio 2, Channel 4 and as a Hollywood film actor. The allegations, which he denies, were revealed in an investigation by The Sunday Times and The Times newspapers, as well as Channel 4.
The article When Katy Perry called Russell Brand 'manipulative' – 'I kept the real truth locked away' was published on NewsIT .