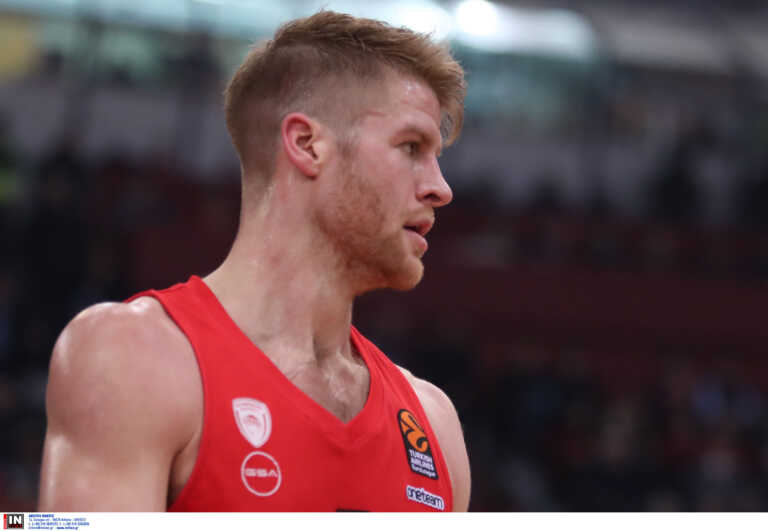 THE Thomas Walkup he idolized his teammate at Olympiakos, Sasha Vezenkovspeaking in the best words about the MVP year that the Piraeus forward is having.
Speaking to Nova's camera, Thomas Walkup emphasized, among other things, that "with 4 high school kids and Vezenkov we would win again".
Thomas Walkup's statements in detail:
About what home games mean: "We missed playing at SEF. The comfort of playing at home, of being at home, sleeping in your bed, is good of course, playing in front of your people and getting the extra energy from them, that means something more."
For Barcelona and their extra rest day: "At this point in the season it doesn't matter that much. Everyone is tired, everyone is coming from weekend commitments, ready for a double week, so one extra day of rest won't make a difference. They rested, good for them, but we are professional basketball players, we take care of our bodies, we have a very good coaching staff here, we are ready physically for these challenges."
For Barcelona's tactics and the fact that Olympiacos will need to play strong defense: "For sure. Saras is a very good coach and is very good at finding mismatches. But if we do what we usually do we will be fine. We are consistent in our principles, how we defend ourselves, what we believe. If we go out and play with the toughness, persistence and intensity we need for 40 minutes, that's the most important thing and after that we can look more closely at mis-matches and tactics."
For Vezenkov and the winning three-pointer with Colossus: "We could put four high school kids next to him and he would still win the match. He's playing really well, I've never seen anything like that during the season, it's a lot of fun to share the floor with him."
The article Walkup: "With 4 high school kids and Vezenkov we would win again" was published on NewsIT .