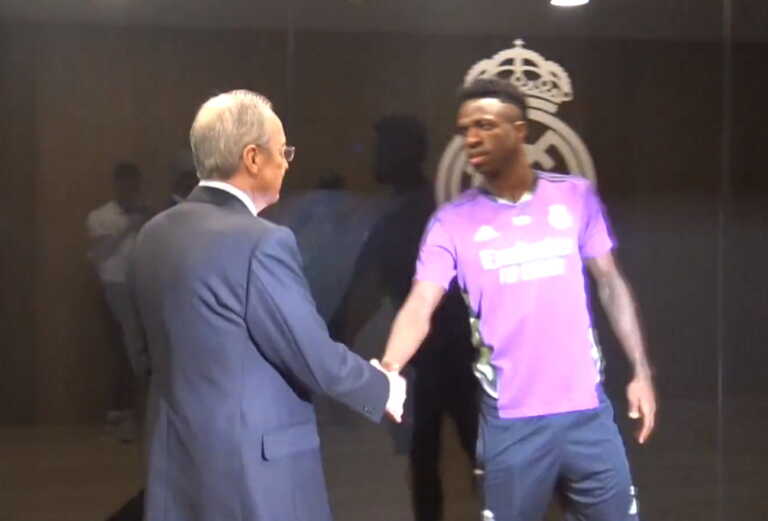 THE racist attack which was accepted by Vinicius during Valencia – Real Madrid, it is an event that went beyond the borders of Spain.
The new racist attack received by Real Madrid's Vinicius in a football match in Spain (he has… lost count, this season) even brought a reaction from Gianni Infantino.
The Brazilian striker stressed that "racism is something normal in La Liga" to then receive messages of support from people in football, including its president FIFA, Gianni Infantino.
Seeing Vinicius leave open even the possibility of leaving the team, Real Madrid filed a complaint with the Spanish Attorney General's Office regarding racist chants by Valencia fans against Vinicius
The club in the capital characterizes these behaviors as a "hate crime", while it also announces its intention to declare a civil action, when the case is brought before the Court.
In fact, the president of Real Madrid, Florentino Perez, met with the young striker and expressed his support to him. At the same time, he assured him that the club will take all the necessary steps to protect the player and that there will be consequences for those who engage in such hateful behavior.
The president of Real Madrid has met with @ViniJr to show his support and affection, to inform him of all the steps that are being taken in his defense and to confirm that the club will reach the final consequences before a situation so repugnant to hate. pic.twitter.com/vu18Lf0nif

— Real Madrid CF (@realmadrid) May 22, 2023
According to the journalist, Bruno Andrade, of "UOL", the 23-year-old has made the decision to give an interview in which he will speak openly about this whole issue with the racist attacks he receives in the Spanish stadiums.
At the same time, Valencia informed that the Spanish authorities proceeded to arrest a fan for the racist attack on Vinicius.
At the same time, it is reported that investigations are continuing to identify other fans, trying to identify them through the cameras from the security system.
"Valencia has already opened a disciplinary file, will apply the maximum severity against the fans involved, banning them from the stadium for life, and is working with the Police and the relevant authorities to clarify what happened.
The club strongly condemns this type of behavior, which has no place in football and society and which does not correspond to the values ​​of Valencia and its fans," the Spanish club said, among other things.
OFFICIAL COMMUNICATION | Valencia CF will expel from the stadium for life aficionados who made racist gestures to Vinícius Jr.

The Club strongly condemns this type of behavior, which does not correspond to the values ​​of Valencia CF and its fans.

— Valencia CF (@valenciacf) May 22, 2023
The article Vinicius met with Real Madrid – Valencia announced an arrest for the racist attack on the Brazilian was published on NewsIT .