Olivier Sauzet, the mayor of Vers-Pont-du-Gard, filed a complaint with the gendarmerie after the discovery, last Saturday, of an offensive tag on a stone statue located at the entrance to the village, route de Remoulins.
The insult is not engraved in stone, but spray-painted with black spray: "Sauzet enc***". An inscription discovered on Saturday September 30 on one of the sculptures recently erected at the entrance to the village and whose inauguration was scheduled for October 19. Two works created by the Vallérargois artist, and carved from blocks of stone from Vers-Pont-du-Gard.
They represent two quarrymen at work. "The objective is to emphasize a strong identity of Vers-Pont du Gard: its stone", underlines the municipality. A project for which the municipality obtained help from Leader funds, from the Department and the support of the mixed union of the gorges du gardon.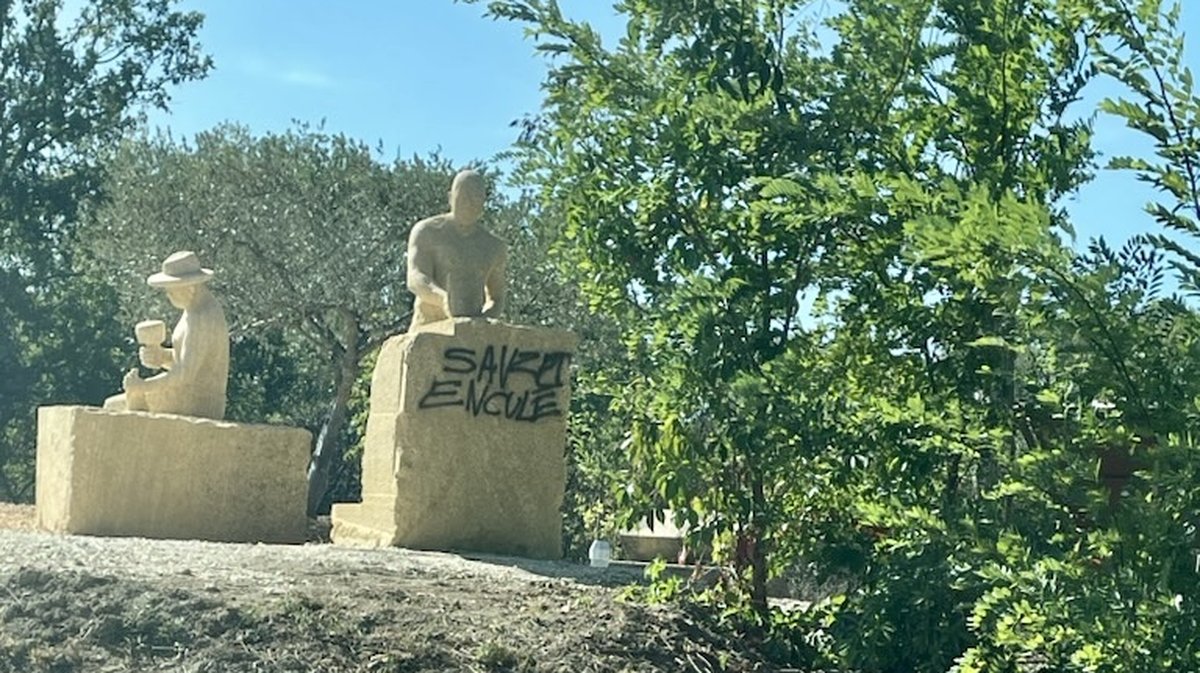 Olivier Sauzet judges this act of vandalism "particularly shocking."And the same to add:"Everyone has the right to appreciate or not appreciate a work of art, but vandalism and public acts of insult cannot be tolerated as a solution to disputes, whether personal or political.." The first city councilor of Vers, who said he had suspicions as to the identity of the perpetrators, filed a complaint with the gendarmerie. The sculpture was covered while awaiting the intervention of specialists to clean it. This should be done from this Monday, October 2.