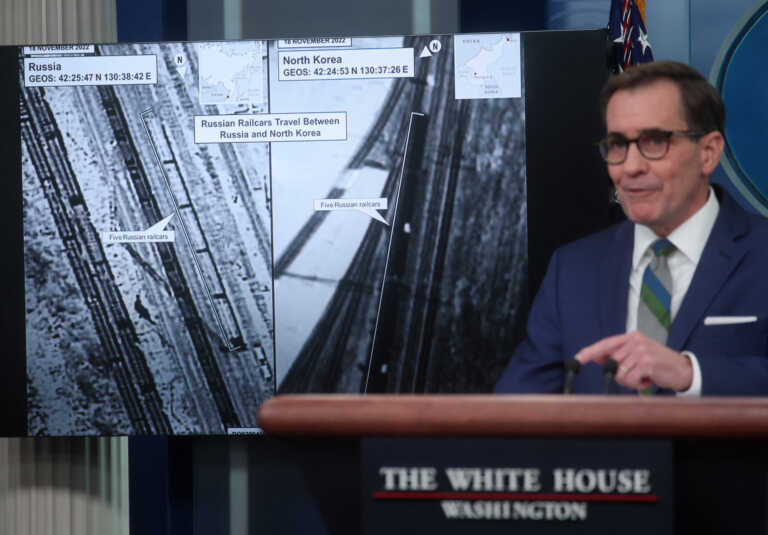 "International criminal organization" they described USA the Russian paramilitary company Wagner, denouncing its action in Ukraine.
"Wagner is a criminal organization that commits atrocities and violates human rights," White House National Security Council spokesman John Kirby told reporters, noting that the mercenary company has deployed about 50,000 men in Ukraine, mostly people who recruited while incarcerated in Russian prisons.
"We still believe that the Wagner group has about 50,000 men in Ukraine today, of which 10,000 are mercenaries and 40,000 are (former) prisoners," he said, arguing that even Russia's defense ministry has "reservations" about the " recruitment methods' which follows.
Kirby also announced that Washington will impose new sanctions against Wagner. Designating it as an "international criminal organization" also bars Americans from providing resources, goods or services to the organization while freezing any assets it has in the US.
The spokesman presented a satellite photo taken Nov. 18 that the White House says shows a Russian train going to North Korea to pick up weapons for Wagner. On November 19, North Korea filled five container cars and the train returned to Russia.
According to Kirby, North Korea delivered missiles that Wagner would use. "While we appreciate that the amount of material delivered to Wagner has not changed the dynamics of the battlefield in Ukraine, we expect that it will continue to receive North Korean weapons systems," he added.
Last month the White House announced that Wagner had received weapons from North Korea. North Korea's foreign ministry dismissed the claim as baseless and in turn accused the US of supplying Ukraine with lethal weapons. Wagner founder and close ally of Russian President Vladimir Putin Yevgeny Prigozhin also denied receiving weapons from North Korea and called the White House announcement "gossip and speculation".
Source: RES-MPE
The article USA: Russian train receives weapons from North Korea – "Terrorist organization" Wagner group was published on NewsIT .