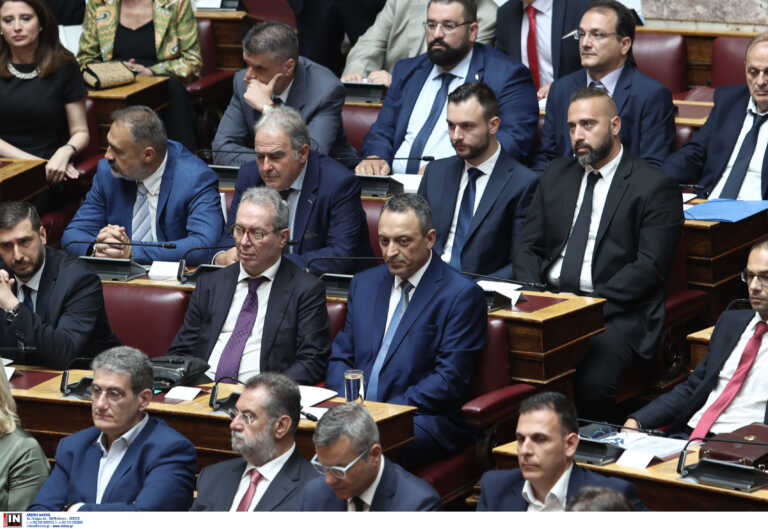 Reshuffles continue in Spartans as well as with an incredible twist just hours before his deposition Vasilis Stiga in his prosecution Supreme Courtan agreement was reached with the MPs who had been deleted.
In fact, the president of the Spartans, Vassilis Stigas, issued a statement on the return of the three expelled MPs to K.O. of the party and in which he states the following:
TO: Members of Parliament
Mr. Dimitrokallis Ioannis (Eastern Attica)
Mr. Katsivarda Charalambos (B1′ of the North Sector of Athens)
Mr. Konti Ioannis (A' Thessaloniki)
Honorable Members of Parliament,
following today's meeting of the Parliamentary Group with me, and following the mutual explanations given on both sides, therefore, I invite you to rejoin as members of the K.O. in accordance with the terms that existed before your deletion.
In today's meeting, the position of the deputies was assessed, and the admission that their non-attendance at the Plenary Session of the Parliament on 31/08/2023 was an oversight for which an apology was sought.
Therefore, the designations, "Greek Mafia" and "group of extortionists", have nothing to do with any of the deleted or anyone else from our Parliamentary Group.
Vasilios Stigas
President K.O. "SPARTAINS"
The article Upheaval to the Spartans! The "rebels" who were deleted from the Parliamentary Group are returning was published on NewsIT .