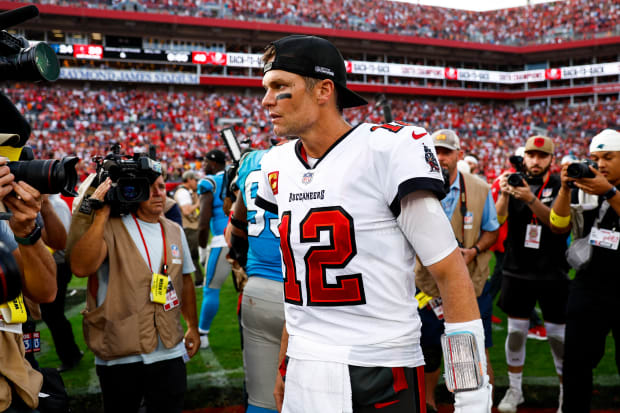 Could Tom Brady have one more season left in him? It's been weeks since he announced his retirement, but one team keeps popping up in rumors.
On Monday's edition of the Rich Eisen Show, Eisen said that he's been told to keep an eye on the Miami Dolphins. He said that the Dolphins might make an appeal to Brady in the event that starting quarterback Tua Tagovailoa has issues with his medical evaluation.
Eisen pointed out that Miami makes sense for Brady as it's close to his home and won't require him to travel far to go to work.
"The one place that folks are saying to keep an eye out for is Miami," Eisen said, via MLFootball. "If the #Dolphins, somehow or some way get a doctor's report or piece of information from a medical evaluation of Tua [Tagovailoa] that he may not be ready to go, and suddenly there's Tom Brady sitting in Florida, where is family is located and where he can easily locate himself."
Miami infamously attempted to try and convince Tom Brady to leave the Tampa Bay Buccaneers and join them a few years ago. That resulted in the NFL taking a first-round draft pick away on tampering charges.
But now that Brady is retired, Miami can tamper with Brady all they want to try and bring him into the fold.
Will Brady come out of retirement to play for Miami or any other team in 2023?