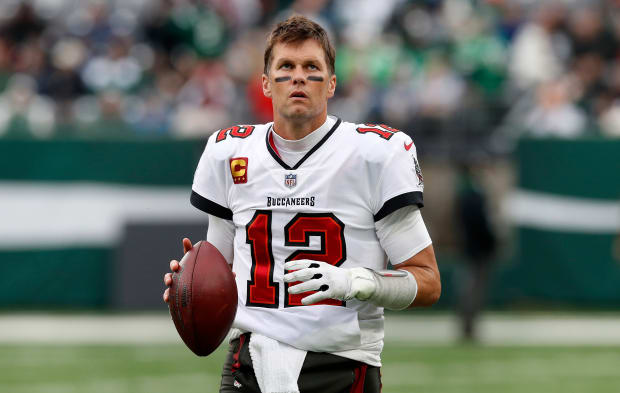 The NFL's annual scouting combine is meant to highlight players who are about to enter the league, but one recently retired player was a hot topic at this year's event.
According to NFL Network's Rich Eisen, Brady's name was brought up often in Indianapolis this year. Eisen noted that Brady has not committed to a comeback, but that he would be willing to entertain the possibility if the right situation presented itself.
If Brady decided to return, one potential destination could be the Miami Dolphins. The team is on the rise after a breakout season with Mike McDaniel, and there are questions surrounding the long-term health of Tua Tagovailoa.
Brady could be the perfect option to lift a young team with a lot of talent over the top, as he did with the Bucs in his first season in Tampa.
The 45-year-old becomes a free agent on March 15, enabling him to sign with any team he wants. If the stars align, perhaps a reunion with the Patriots could be in order, or Brady could join his former offensive coordinator Josh McDaniels in Las Vegas with the Raiders.
For now though, it seems that the seven-time Super Bowl champion is enjoying retirement.