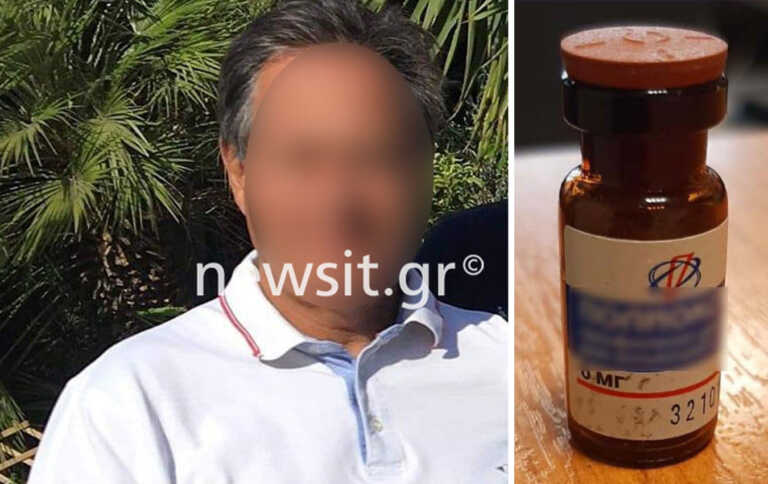 The 66-year-old remains elusive quackwhich seems to be responsible for death 5 patients of, while it is possible that he will be arrested in the next few hours. In fact, he himself had set up a whole show, trying to convince unsuspecting patients of his miraculous bottles…
One of the victims of the fake doctor spoke on the morning show of SKAI, saying, among other things, how he managed to extract 35,000 euros from him, while he had created a film scene inside his "doctor's office". As the victim said, he even took the bottles out of nitrogen containers…
"He gave me peptides, he took them out of a Hollywood situation, through some nitrogen bottles," he said characteristically.
The victim of the fake doctor said that she had known him for several years and introduced himself as a sports doctor. "I held him in high esteem" he said and added that he received a total of 35,000 euros from him, while he has also mortgaged his house.
Kat some point he realized something was wrong and demanded his money back. However, as he said, not only did he not get his money back, but they started threatening him: "He returned some amount to me, 1,000-1,500 euros, and then I started receiving threatening phone calls from some who said they were in the security forces" and added that he panicked.
It is worth noting that, according to a Mega report, the 66-year-old cannot be ruled out. The authorities are on his trail and the possibility is open that he will be arrested even today.
"Each bottle was selling for 25,000-30,000 euros"
The press representative of EL.AS was also a guest on the SKAI show. Konstantina Dimoglidou, who noted that the fake doctor and his accomplice, taking advantage of the longing of people with serious illnesses for a cure or to improve their health, deceived them and persuaded them to abandon their treatment and follow a "pioneering" treatment.
He noted that the new fake doctor was posing as a neurologist and his accomplice from Germany as a geneticist, offering patients innovative stem cell and peptide treatments.
He explained that he charged for his treatments according to each patient's financial capacity and how much money they were willing to spend. "It reached the point where each vial sells for 25,000-30,000 euros," said Mrs. Dimoglidou.
She pointed out that so far only 15 cases have come to light, but she emphasized that with the publicizing of the case, other victims will emerge.
He also revealed that the fake doctor had been reported since 2016 for fraud and not for homicide, as the charges are now, and restrictive conditions had been imposed on him since then, so there was already a history that alerted the authorities.
The article The arrest of the fake doctor is only a matter of time – The nitrogen show and the "miracle" vials was published on NewsIT .