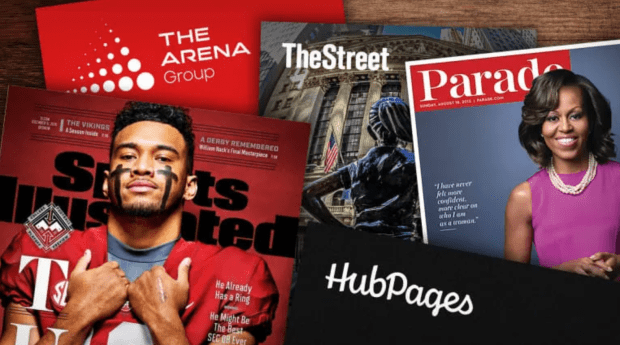 The Arena Group (AREN) and its sports-media vertical, Sports Illustrated Media Group, today announced that it is partnering with four properties to grow and expand the publisher's existing coverage across professional football, college sports, wrestling, and mixed martial arts.
The four media properties will utilize The Arena Group's robust set of platform capabilities, joining more than 200 brands benefiting from its technology infrastructure, enterprise-wide advertising opportunities, distribution, artificial intelligence capabilities, and more. Further, Sports Illustrated Media Group will add millions of users and advertising impressions to its footprint as a top-five U.S. sports property.
New Properties Joining Sports Illustrated
The Arena Group Continues to Expand Its Reach
"As The Arena Group continues to expand its reach, we are excited to welcome these specialized sports properties to our platform, equipping them with a variety of publishing resources and monetization tools," said Chris Pirrone, Senior Vice President & General Manager of Sports Illustrated. "These partners will allow us to engage diversified sports fans with the in-depth, knowledgeable analysis and opinion they love, while also providing our advertising partners access to premium content and an expanded audience."
"We're extremely excited to team up with The Arena Group and be a part of the Sports Illustrated Media Group," said Zach Bingham, CEO of AtoZSports.com. "We believe this move will take us to new heights as a company to build more sports communities embraced by their passionate fans. The Arena Group gives us the ability to share our original content, which includes articles about players and the latest breaking news, player film breakdown, social media posts, live broadcasts, and more!"
These websites join the same Arena Group publishing platform that powers Sports Illustrated, Sports Illustrated Swimsuit, The Hockey News, Athlon Sports, The Spun, and Fadeaway World. Sports Illustrated Media Group now ranks #4 across Sports Media in the United States, according to Comscore, with close to 80 million monthly unique visitors.