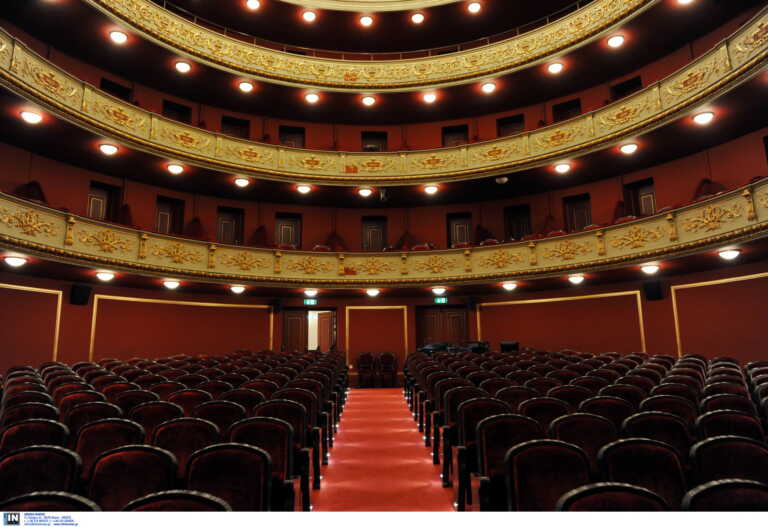 She passed away at the age of 91 actor Eleana Apergi, who wrote a long career in theater.
Eleana Apergi collaborated with great directors such as Minos Volanakis, Kostis Michaelidis, Spyros Evaggelatos, Pelos Katselis, Kostas Bakas, Kostas Tsianos, Giorgos Remundos, Yiannis Houvardas, Panos Papaioannou, Grigoris Masalas, Ian Kaplan, Lampros Kostopoulos, Diagoras Chronopoulos.
He was born in Athens and studied at the drama school of Kostas Michaelidis. Her maiden appearance on stage was on the stage of the Kotopoulis-Rex theater, in Sophocles' Antigone, when she was still a student. Her professional debut took place in 1955, at the theater-cinema "Dionysia" of Kallithea, with the New Free Stage of Dionysis Pagoulatos, in the play "The abduction of the Emerald". Her participation followed in many more Greek plays but also foreign authors, from George Xenopoulos to William Shakespeare.
Her presence was important performances of ancient drama of the KTHBE that wrote history such as: "Electra" by Sophocles with Anna Synodinou (1975), "Medea" by Euripides with Melina Merkouris, Jason with Dimitris Papamichael and nurse Eleana Apergi (1976), "Medea" by Seneca with Antigone Valakou (1979) , "Iketides" by Aeschylus (1983) "Iketisses" by Euripides (1985) performing three times in the Ancient Theater of Epidaurus, in the Herodeionin ancient theaters throughout Greece as well as in Cyprus, Bulgaria and the Soviet Union.
Eleana Apergi collaborated with the KTHBE in twenty-five productions. Her last collaboration was the performance "Stella Violanti" by Grigorios Xenopoulos, which was presented under the direction of Kostas Tsianou at the Royal Theater in 1987. At the same time, she taught for twelve years at the Drama School of KTHBE.
The State Theater of Northern Greece expresses its deep sorrow for the loss of Eleana Apergi through a statement it issued.
The loss of Eleana Apergi was mentioned by the actor Nikos Karastergios in his post on Facebook.
The article The actress Eleana Apergi died was published on NewsIT .