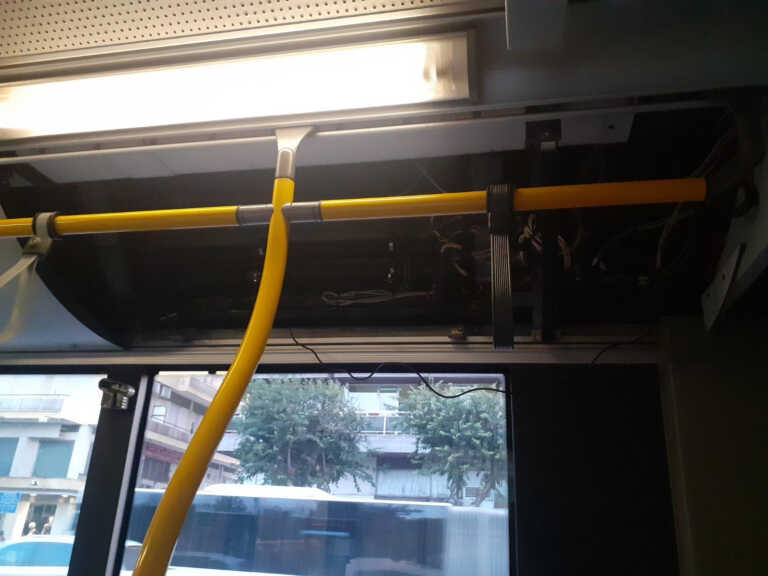 The accident that occurred in his bus is shocking OASTH at Thessaloniki, with a 25-year-old girl as a victim. After a jolt on the road, a cupboard was opened from the roof and the lid hit the unfortunate girl on the head.
Everything happened last Wednesday afternoon (27.09.23) in Egnatia street on bus line 01X. According to what the 25-year-old girl complains, a piece of cupboard that was on the roof of the bus fell on her, fortunately without causing her any injuries. She herself, shocked, describes to newsit.gr what happened:
"I used to come home carefree and very tired from my work. I took the bus line X1 and I was sitting in a seat and, suddenly, with a jerk the locker opened, it came off the hinges holding the lid and it fell on my head. He was 1.5 meters above me. It is basically a sheet with plastic, weighing about 3-4 kg. The bus was full of people and there were many people standing. Fortunately, no one was sitting next to me and no one else hit. He found the bus in a pothole and the locker apparently didn't have a safety valve and that's criminal.
I could have hit very hard, to the extent that today I could not be here talking to you today. If the cap had found me with some iron angle, it would have split my head in two. Fortunately I'm fine but I can say I'm in post-traumatic shock, because now every time I'm forced to get on a bus, I'm very tight and anxious lest something happen again. And I use it every day. I'm on buses every day for three hours."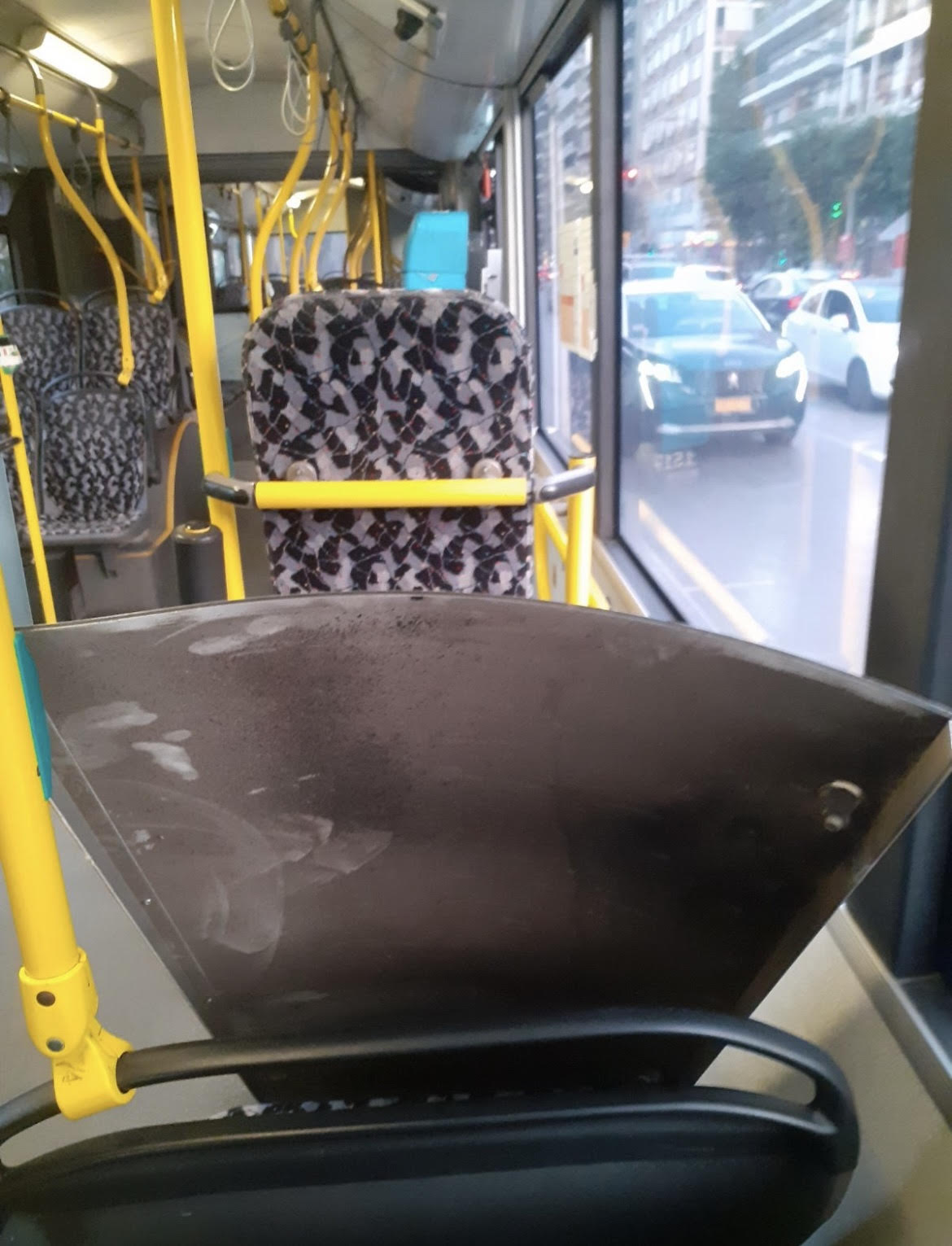 "They were all stunned"
"After the hit, EKAV came to give me first aid and see how I was. The police also came to record the incident. Shortly after the impact, the driver stopped the bus and everyone got off. The other passengers saw the incident and did not understand exactly what happened. They were stunned. The driver was shocked, he realized the extent of the damage done. I was scared, I was in a bad psychological state.
At that time the first thing I thought, is since when can this bus have maintenance. Inside it everything was shaking and I felt terribly expendable. There should be more caution and safety and perhaps more money should be budgeted for these buses. They are not suitable for driving and going out on the streets. They economize where they shouldn't."
"An apology is not enough"
Instead of new ones they brought used buses, which are dangerous especially in a city where there is no other means of public transport. I was called by the OASTH, they recognized the mistake that was made and apologized to me, but an apology is not enough. They have to check everything several times before these buses hit the roads. It is very sad and very irresponsible that there is no protocol and that the buses are not checked frequently and that there are no new buses on the roads. And very unfair because we who ride buses are not second-class citizens. You can't go into them and be afraid of losing your life."
The article "Suddenly he opened the cupboard and its lid fell on my head" – Shocking descriptions of the 25-year-old woman who was injured on the bus was published on NewsIT .