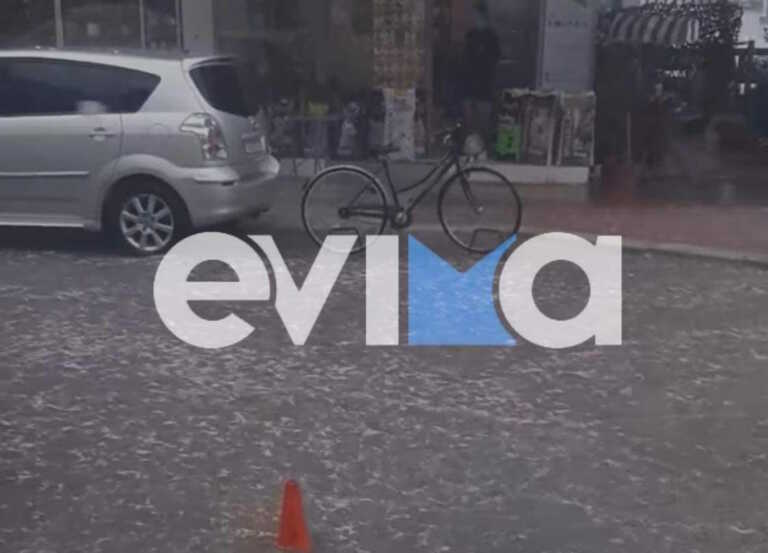 Her passing is sweeping bad weather Daniel in Euboea. The streets were flooded, while Civil Protection sent a message through 112 to the residents.
Bad weather Daniel caused major problems in most of Evia, with the northern and central parts of it having recorded the most significant damages.
From the early afternoon of Monday (04.09.2023), crews from the municipalities and the Region of the affected areas have taken action, in order to restore as soon as possible the problems left by the severe bad weather.
According to evima.gr, the strong storm turned the roads in the village of Taxiarches in northern Evia into rivers, while at the same time serious problems were also created on the beach of Chiliados.
Watch videos of evima.gr:
Bad weather Daniel: 112 "rang" in Evia
Bad weather Daniel is sweeping Evia and shortly after 6 pm on Monday (04.09.2023), Civil Protection sent a message via 112 to the residents of Evia.
Specifically, in the 112 message sent to the residents of these areas, the following is noted: "Warning message for dangerous weather phenomena (strong storms – lightning – hailstorms) from the evening hours and for the next 24 hours in your area. Limit movements during the phenomena and follow the instructions of the Authorities". Bad weather Daniel, Bad weather, 112, Civil Protection, message 112.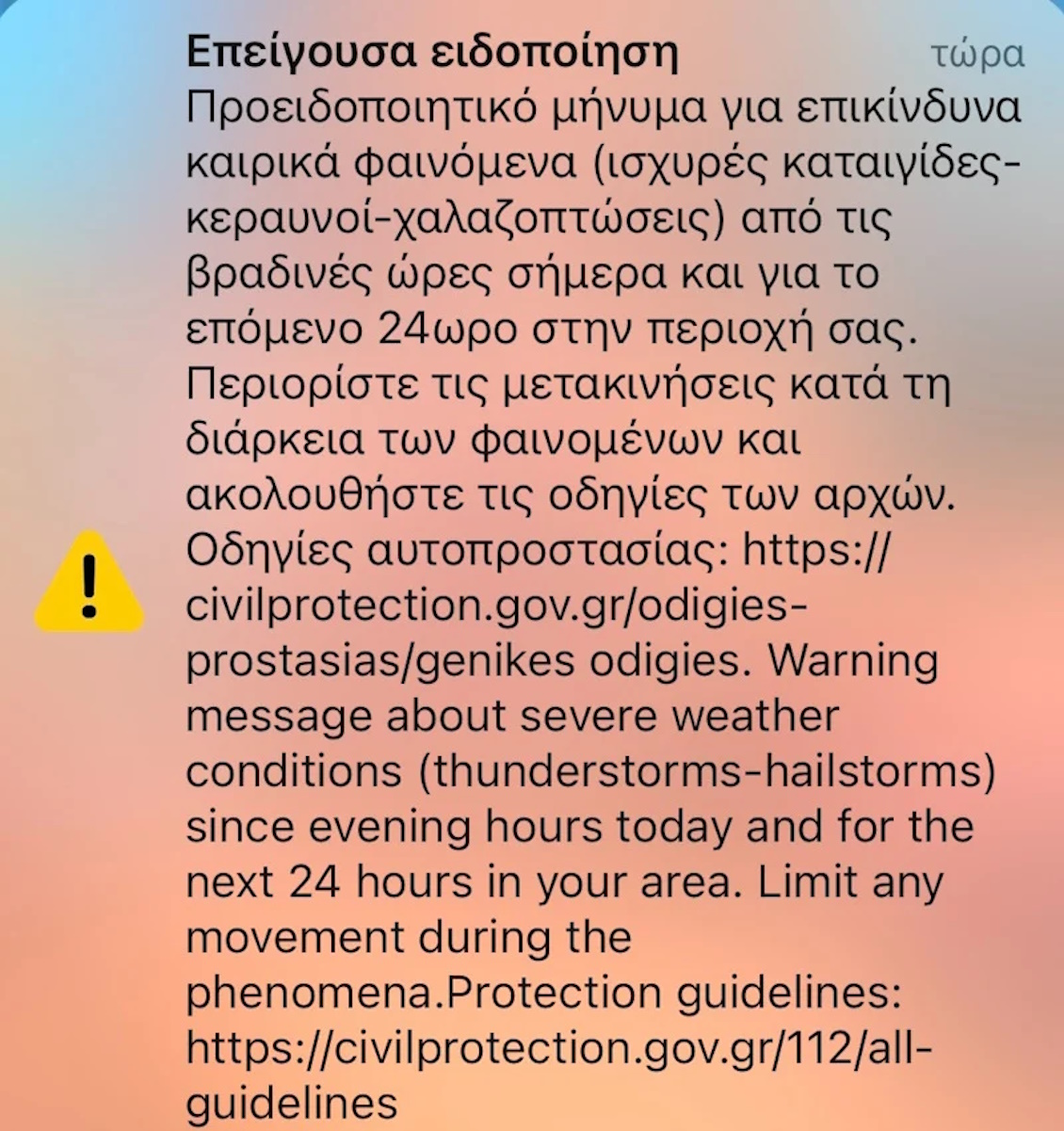 Bad weather Daniel: The new updated bulletin of the EMY
The Emergency Weather Forecast of the EMY has been updated and according to the latest forecast, the storm Daniel which will affect us until Wednesday (06.09.2023) will bring heavy rain and thunderstorms accompanied by hail and a high frequency of lightning , stronger winds in the Aegean and a noticeable drop in temperature.
It is pointed out that Thessaly, the Sporades, Central and Eastern Sterea Greece, North Evia and the Peloponnese will receive the highest amounts of rain.
The article Storm Daniel has hit Evia and flooded everything in its path was published on NewsIT .