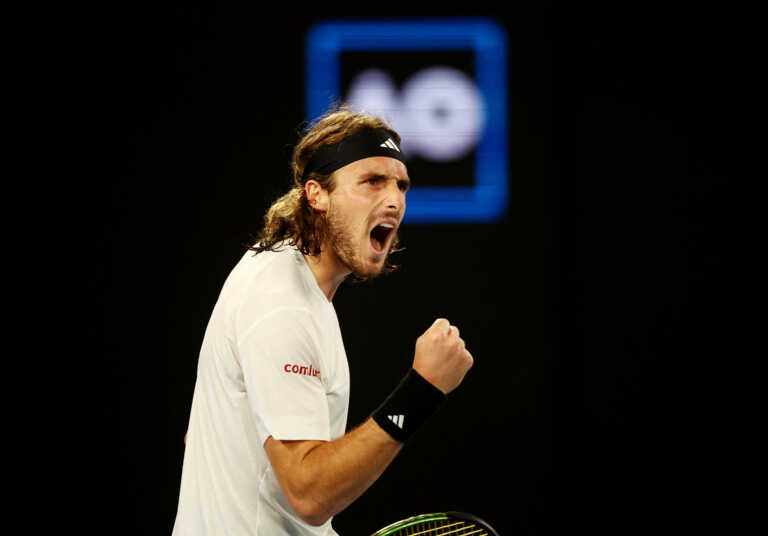 THE Stefanos Tsitsipas goes… train to Australian Open and he has the semi-final with Karen Khachanov ahead of him. The statistics of the Greek champion in Grand Slam of Melbourne which has helped him to make this amazing journey.
Stefanos Tsitsipas is in the semi-finals of the Australian Open for the third consecutive year (and fourth in the last five years), after his victory over the Czech Jiri Lehetska.
The top Greek tennis player will compete against Karen Khachanov, aiming to reach the second Grand Slam final of his career, after Roland Garros in 2021. World No. 4 Tsitsipas
The 24-year-old Tsitsipas looks ready for the biggest moment of his career, playing according to experts the best tennis of his career, presenting a solid image, competitively and mentally.
It is indicative that Tsitsipas has saved 43 break points in the tournament, being by a huge margin first in the relevant list. He is followed by his opponent in the semifinals, Khachanov, with 18 fewer break points saved (25 in total), while the other two semi-finalists are far behind (Paul 21, Djokovic 14).
Clutch @Infosys • #FindYourNext • #AusOpen • #AO2023 pic.twitter.com/yhf6CA6DBd

— #AusOpen (@AustralianOpen) January 25, 2023
The article Stefanos Tsitsipas: The amazing statistic at the Australian Open with break points was published on NewsIT .