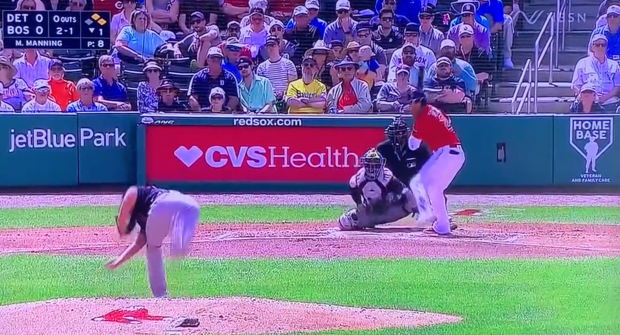 A scary scene unfolded during a Tigers-Red Sox spring training game on Monday afternoon.
Justin Turner was in the batter's box for the Red Sox and took a pitch right to the face. He stayed down for several seconds and was bleeding a lot before he was taken to the hospital.
Sports fans everywhere are hoping that the slugger is alright.
Turner is in his first season as a member of the Red Sox after spending the last nine seasons with the Los Angeles Dodgers. For his career, he's a .289 hitter and has hit 164 home runs, and has 663 RBIs.
He signed with them to replace JD Martinez, who signed with the Dodgers during the offseason.
Hopefully, the long-time veteran will be okay.