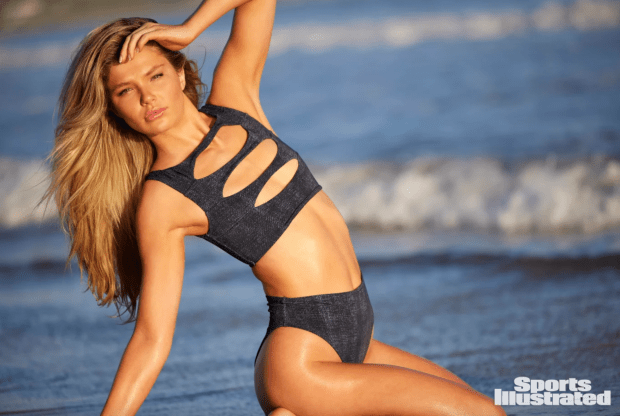 Sports Illustrated Swimsuit revealed its newest 2023 rookie model on Monday morning.
Ellie Thumann is the newest Sports Illustrated Swimsuit rookie model, making her debut on Monday morning.
"Meet ELLIE THUMANN! This beauty, fashion and lifestyle content creator turned model is officially an SI SWIM '23 ROOKIE and will be gracing the pages of this year's issue!" Sports Illustrated Swimsuit announced on Monday.
Thumann is a content creator turned model. She's also a major mental health advocate.
"Ellie has been on our radar for some time, making a name for herself with her unfiltered take on being a young woman navigating the world of fashion and modeling," SI Swimsuit editor in chief MJ Day said. "She's a beacon of positivity in what can be an arduous industry and we can't wait to see what she'll do next! We are pleased and honored to feature her as a Rookie in the 2023 issue."
Thumann did her photoshoot in Puerto Rico. She will be featured in the 2023 edition of the iconic magazine.
Thumann has more than 1.6 million followers on Instagram. That number is sure to grow moving forward.
You can view more from her Sports Illustrated Swimsuit issue debut here.