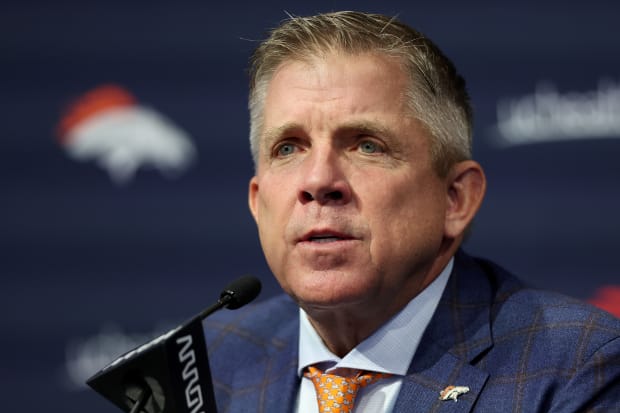 Sean Payton is the new head coach of the Denver Broncos, and with that, he's implementing plenty of change.
NBC Sports Peter King talked about the latest change coming to the Mile High City in his Peter King's Football Morning in America column.
"Payton told me he's going to put an old car front and center in the parking lot so that all players and coaches will see it," King said. "He said he'll have the rearview mirror plus the side mirrors removed from the car.
"As he said at the Combine, he wants his players and his new organization to look ahead, and not behind, at the nightmare that was the 2022 Broncos season. So if you see a stripped-down old jalopy alongside some very nice vehicles in the Broncos parking lot this season, you'll know why."
It's understandable why Payton is making changes as the new head coach. The Broncos were terrible last season across the board, except for the defense.
Maybe this reset from Payton is what the Broncos need to get back on track in 2023.