This weekend of May 5, 6 and 7, the Savignargues festival committee is organizing the village votive festival. On Sunday, an abrivado competition is organized in tribute to Jean-Claude Claurent, figure of the town, who died this year.
That's it, the sun has returned, the heat is set, it announces the beginning of summer and therefore the first festivities. We can say that this weekend, Savignargues, a small town of 250 inhabitants located near Lédignan, opens the ball of votive festivals. Three days of celebration from Friday 5 to Sunday 7 May. Monday, May 8, a public holiday, will allow you to rest because the program promises to be rich.
Hostilities begin with the abrivado of the manade de la Lauze at 7 p.m. this Friday. On Saturday and Sunday at 3 p.m., a boules competition is organized. On Saturdays, the abrivado takes place at 6 p.m. with the Devaux manade. Each evening is animated by groups for the gipsy atmosphere and DJ's until the end of the night.
An abrivado competition in tribute to Jean-Claude Laurent
This 2023 festival is special for the Savignarguois after the disappearance at the beginning of the year of Jean-Claude Laurent, emblem of the village and very active member of the committee. He was the husband of Françoise Laurent-Perrigot, president of the Departmental Council and his daughter Stéphanie is currently mayor of the town.
To pay tribute to him, an abrivado competition was created this Sunday, May 7 (10:30 a.m.) and bears his name with the participation of the Devaux, Leron, Du Seden and La Lauze manades. To close this weekend, the herds will offer a festival of bandidos at 5 p.m.
Find the full program of the festival below: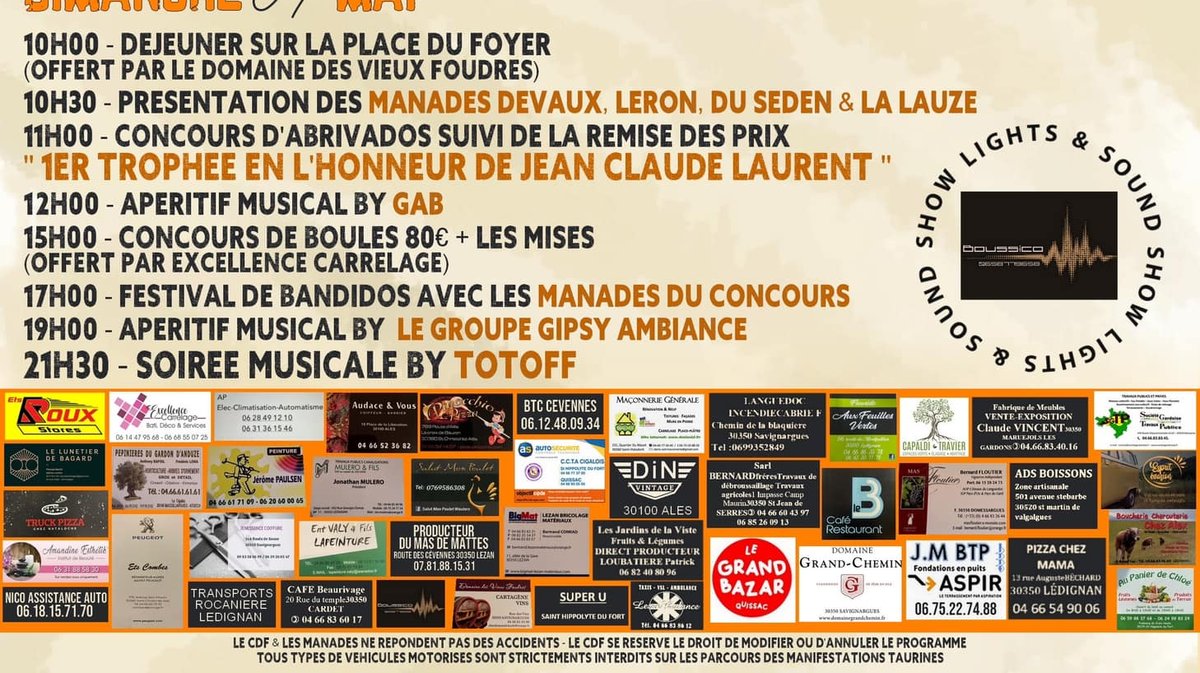 Corentin Corger