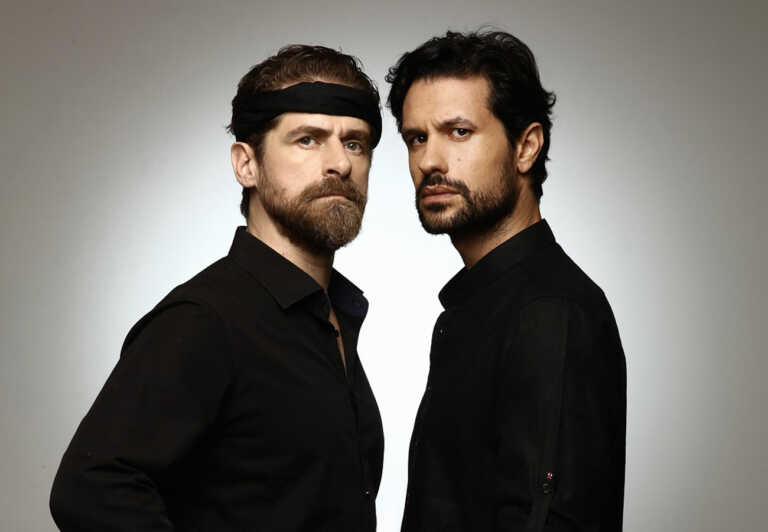 What will we see in the next episodes of the series "Sasmus» which will be shown from today, Monday, March 6 until Friday, March 10.
Sasmos: Monday 06 March – Episode 90
Emilia studies Panos' file while at the same time, Antonis orders the arrest of Efthymis. Vasiliki convinces Mathios to appear at the police for a statement, while Elena intrudes more and more into Lefteris' life. Aspa seems to be making a new start at Myron's house, while Marina continues her wedding preparations with Antonis.
Kalliopi will give one last warning to Pavlos about Farmakis, while Efthymis will receive an unexpected visit at the detention center. Asteris visits Stavros in the hospital. There he is met by Vangelis who is quarrelsome towards him, ready to reveal the big secret to him.
Sasmos: Tuesday 07 March – Episode 91
Emilia, after pressure from Antonis, sends Mathios to his house while she struggles within herself about what to do with Efthymis. At the same time, Lefteris acrobats on a tightrope, while Nikiforos cannot overcome his disappointment for Jenny.
Calliope's attempts to pry Asteris from Argyro fall on deaf ears, while Pavlos suspects that the couple are meeting. A little later, Efthymis faces a great threat.
Sasmos: Wednesday 08 March – Episode 92
Pavlos catches Argyro and reminds her of the agreement with Asteris to stay away from her. Calliope tries to convince Matthew to keep his brother away from the Vroulakides, and Matthew is determined to support and protect him.
Marina makes her intentions clear with Asteris. Elena makes an unexpected proposal to Lefteris while Farmakis blackmails Emilia who has to make a difficult decision. Nadia's relationship with Jenny changes, while Manolis asks for Stella's help.
Sasmos: Thursday 09 March – Episode 93
Marina and Antonis are preparing for their wedding partying with friends. Calliope disappointed, seeing that Asteris has made his decisions about Argyro. At the same time, Mathios is worried about Pavlos' warning, while Elena plays a sneaky game on Lefteris.
Emilia struggles within herself over the issue of Euthymis and Paul's guilt, creating strong suspicions in Stella. Tolis can't stand being locked up at home anymore while Nikiforos has a clear conversation with Nadia.
Sasmos: Friday March 10 – Episode 94
The whole village is preparing for the wedding of Marina and Antonis. Asteris and Argyro try to make their dreams come true, despite the adverse circumstances. Tolis is happy to be back in the village while Stella is forced to confess to her family the truth about Farmakis.
Emilia is in a dilemma facing Pavlos and Euthymis, not knowing if she should follow the dictates of the law or her heart. Jenny and Nikiforos put them down to see where they are. Manolis tries to warn Theodora about Elena, at the same time that Lefteris falls into her trap.
Direction: Kostas Kostopoulos
Script Consultant B. X. Spiliopoulos & team of screenwriters
Script editing: Mary Zafeiropoulou
They star:
Orfeas Augustidis, Dimitris Lalos, Maria Protopappa, Christina Heila-Fameli, Dimitris Imellos, Stelios Mainas, Marilita Lampropoulou, Eugenia Samara, Michalis Aerakis, Iota Festa, George Gerontidakis, Danae Pappa, Dimitris Alexandris.
Maria Tzobanaki in the role of Calliope.
Olga Damani in the role of Grandma Irene.
They play in alphabetical order:
Giorgos Amoutzas, Nektaria Giannoudakis, Stella Gikas, Efimia Kalogianni, Alina Kotsovoulou, Vera Makromaridou, Dimitris Mamios, Stathis Mantzoros, Penny Papageorgiou, Spyros Sarafianos, Sandy Hatziioannou, Stratis Hatjistamatiou et al.
Monday to Friday at 21:00
The article Sasmos: Vasiliki convinces Mathios to appear at the police for a statement was published on NewsIT .