While the Rouret site in Saint-Christol-lez-Alès will close in December, it is in Salindres that workers with disabilities gathered to demand better status. Supported by the CGT, they sometimes feel exploited when they are made available to companies that buy their services.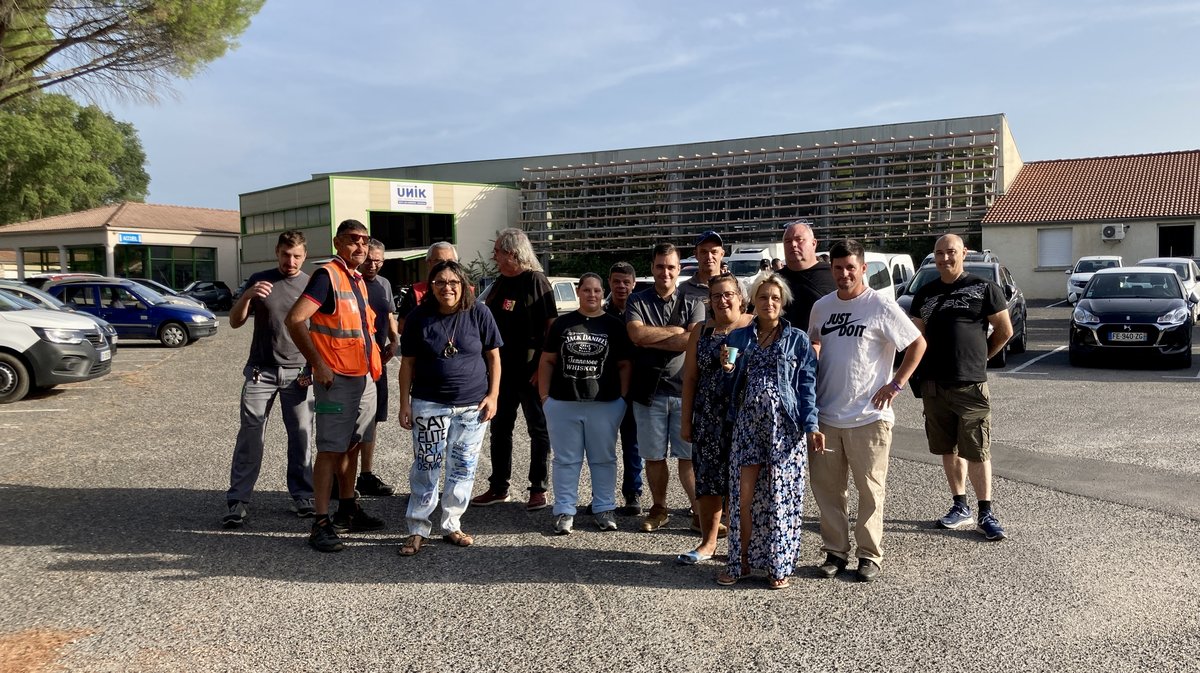 "I have €30 in bonuses for thirty years of the box." Behind the staff representative, Jérôme Jeanjean, employees of the establishment and work assistance service (Esat) of Gardons, in Salindres, hold the picket line. Raising wages is one of the first demands. But also a disrepute, in terms of salary and status, when they are made available. Like the Esat des Olivettes, that of Gardons regularly sends teams to large companies in the region, such as Merlin-Gérin, Haribo or SNR, some of whose union delegates came this Monday to support the strike picket.
"These are workers who go to work directly in companiesexplains Jérôme Jeanjean. They are asked to take responsibility, they are sometimes used as poorly paid temporary workers." Another testifies: "And then, our holiday vouchers increased to €100 instead of €200, and even €300 previously."
"We are asking for the promotion of disabled work"

Jérôme Jeanjean, staff representative
Workers also have the impression of paying the price for structural savings measures, "while, for years, we worked to straighten out the accounts". "We are asking for the promotion of disabled work, continues Jérôme Jeanjean. Companies allow themselves things with us that they would not allow with real temporary employment agencies. If workers are made available, we ask that they be subject to the labor code
". The provision teams, the three green spaces teams and the nursery were affected by the strike this Monday. Just like the sites of Saint-Christol and Saint-Chaptes."They have money to buy new lawn mowers but not for us" , gets angry a worker. CGT delegate at Merlin-Gérin, Joël Bréaud counts"request a visit to the premises to see their working conditions because we are in a sponsoring company, we have a responsibility"
. In another Alesian Esat, the CGT has already succeeded in having workstations modified to protect workers' backs.
Due to the non-commercial nature of the purpose of an ESAT, disabled workers have a specific status, which is not that of employee subject to the labor code.

Source link