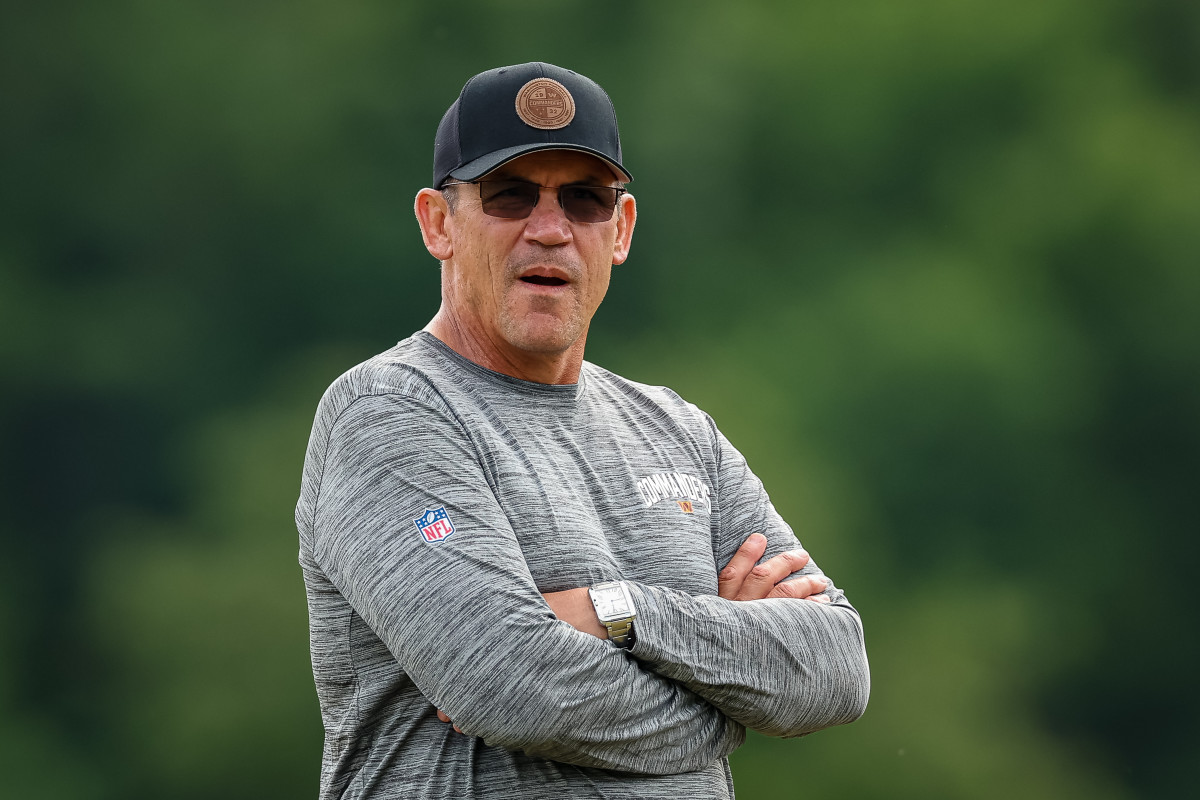 Washington Commanders head coach Ron Rivera is taking a lot of heat for his decision not go for the two-point conversion with the game on the line Sunday.
After pulling within one late in the fourth quarter, Rivera elected to kick the extra point to send things to overtime instead of going for the win. The Commanders ended up losing 34-31 in overtime.
After the game, Rivera stood by his decision. Telling reporters his offense was exhausted after the long, game-tying drive, and he didn't think it would've worked out well for them in that moment.
Mind-boggling that Ron Rivera didn't go for two and the win late, but his explanation defies logic:

His offense — "they were gassed. They really were. It was a long drive."#Eagles defense looked as gassed, if not more.

— Jeff McLane (@Jeff_McLane) October 1, 2023
"Those guys, they were gassed. They really were," the coach explained. "It was a long-ass drive, they were hurrying, they were hustling. I really thought we had the chance, and that's too bad."
Washington was riding a ton of momentum going into that final offensive play in regulation and generally its understood that when you're an underdog and you have the opposing team on the ropes, you go for the win.
Unfortunately, the Commanders fell just short of taking down the undefeated Eagles. But there's still a lot to like in Landover, Maryland right now.