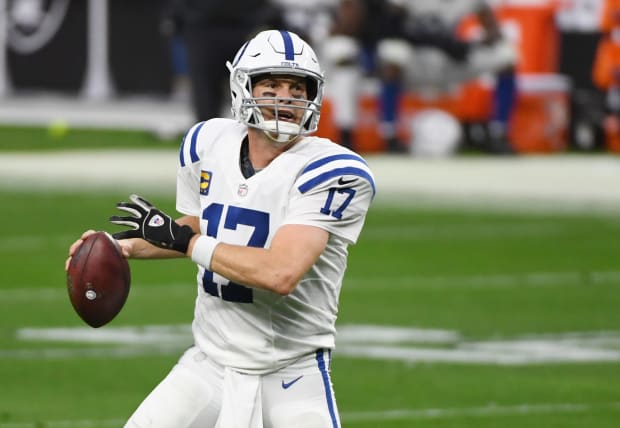 Philip Rivers might want out of the house fairly soon.
Rivers, who has nine kids with his wife, reportedly has an interest in coming out of retirement for the 2023 season, according to Rich Eisen.
He even contacted the Miami Dolphins and San Fransisco 49ers toward the end of the 2022 season to see if they'd be interested in him when they had quarterback issues.
Rivers last played in 2020 when he was a member of the Indianapolis Colts. He started all 16 games and finished the season completing 68% of his passes for 4,169 yards and 24 touchdowns.
He announced his retirement after the Colts lost to the Buffalo Bills in the AFC wild-card round.
Before that, he spent 2004-19 with the Los Angeles Chargers and was one of the best quarterbacks in the NFL.
We'll have to see if any teams show interest in Rivers with free agency set to start next week.