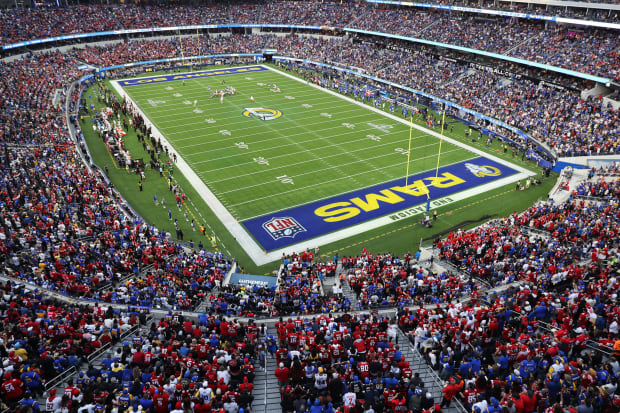 On Monday afternoon, Matthew Berry of NBC revealed what he learned at the 2023 NFL Combine.
Believe it or not, there are some rumblings around the league about Matthew Stafford potentially walking away from the NFL.
Stafford missed eight games this past season due to multiple injuries. When Berry asked about the Super Bowl champion's outlook for 2023, he was told that retirement could be an option.
"The guy could barely throw last year," Berry was told. "Retirement is still not out of the question."
That would be a crushing blow to the Rams, make no mistake about it.
During the 2021 season, Stafford had 4,886 passing yards and 41 touchdowns. He elevated his game in the postseason, leading the Rams to victories over the Cardinals, Buccaneers, 49ers and Bengals.
In the event Stafford retires, the Rams will have to strongly consider re-signing Baker Mayfield. He'll be a free agent this offseason.