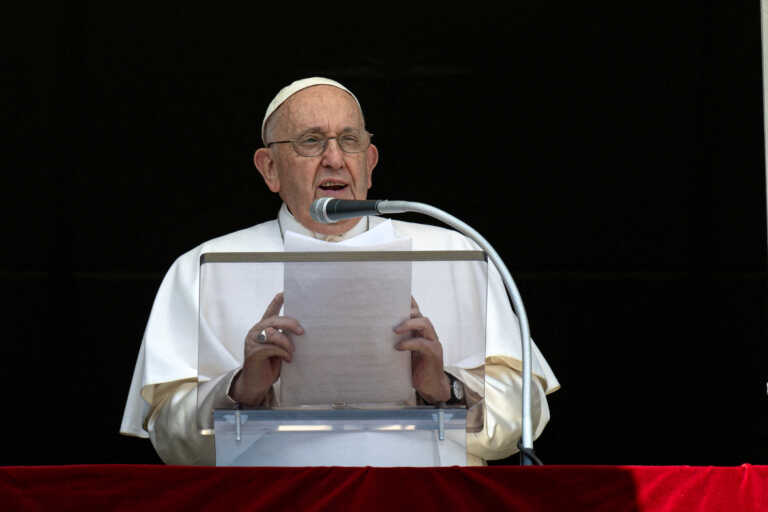 The comments he made about her were not properly worded Russia admitted the Pope Francis and was quick to provide clarification.
Pope Francis admitted today that his recent comments about Russia, which Ukraine interpreted as a hymn to imperialism, were poorly worded, explaining that he intended to remind young Russians of their great cultural heritage, not politics.
Speaking to reporters aboard his plane from Mongolia, the pontiff also said he wanted to reassure China, with which the Vatican has a "difficult" relationship, that the Roman Catholic Church had no ulterior motives and should not it is considered a "foreign power" by Beijing.
"I wasn't thinking about imperialism when I said that," Francis replied, referring to his comment about Russia. In an Aug. 25 speech, speaking off-text and addressed to Russia's young Catholics, Francis referred to Tsars Peter I and Catherine II—both of whom expanded Russian territories at the time—and told his audience that they are the heirs of the "great Russian empire". This statement caused an outcry in Ukraine, because Russian President Vladimir Putin invokes the legacy of these two tsars to justify the invasion and annexation of Ukrainian territories.
The Kremlin, on the other hand, praised the pope for his knowledge of Russian history.
"Maybe it wasn't the best way to put it, but when I was talking about great Russia I wasn't thinking geographically but culturally," Francis said, mentioning among other things the name of Fyodor Dostoyevsky, one of his favorite authors. "It was a spontaneous comment that came to me because I studied (Russian history) at school," he added, explaining why he referred to Peter and Catherine. "Russian culture is so beautiful, so deep. We should not cancel it because of political problems. There have been dark political years in Russia but the legacy is there, available to all," he continued.
Francis was also asked about China. At Sunday's service, during his visit to Mongolia, he called the Chinese a "noble" people and asked the country's Catholics to be "good Christians and good citizens." Commenting on Vatican-China relations, the pontiff said: "I believe we need to go beyond religious views to understand each other so that the Chinese do not think that the Church does not accept their culture and values ​​and that represents a foreign power."
"Relations with China are governed by great respect. I personally admire the Chinese people a lot," he added.
Difficult travel for Francis
Many Catholics from Vietnam traveled as far as Mongolia to see the pope and said they want him to visit their country. When asked if he would visit Vietnam, Francis joked, "If I don't go, John the Baptist will," he said, speculating on what his successor would be named.
"There will definitely be" a visit to Vietnam, he assured.
Francis uses a wheelchair and cane to get around because he suffers from chronic knee and hip pain. He was tight-lipped about his travel next year, after going to Marseille next month for a summit on immigration.
"To be honest, traveling is no longer as easy as it was at the beginning" of his tenure in 2013, he explained.
The article Pope Francis Clarifies 'Greater Russia' – 'I Wasn't Thinking About Imperialism' was published on NewsIT .