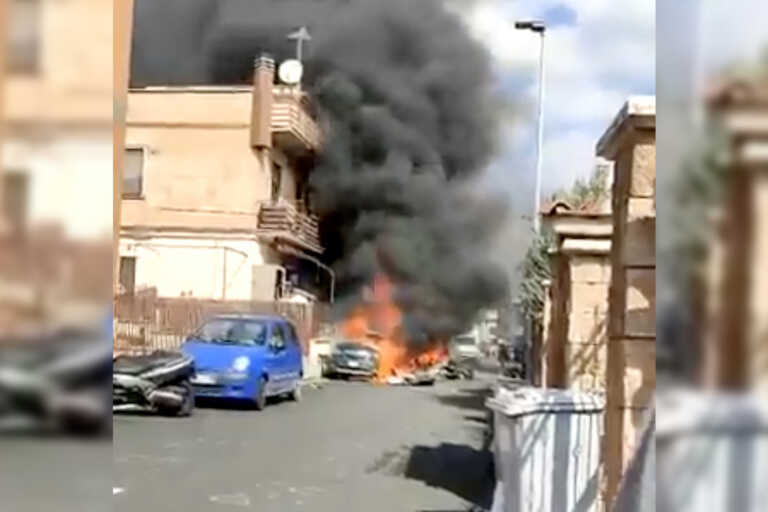 Two educational aircraft U-208 of its Air Force Italy they collided in the air. Both pilots were killed.
The two U-208 training aircraft of the Italian Air Force collided over Rome. Their wreckage fell on a residential area of ​​the Italian capital, and both pilots died tragically.
There is no information yet on other casualties or on the cause of the plane crash.
The pair of trainer jets were flying over Rome's Guidonia Montecelio area as part of a pre-planned training exercise. U-208s of the 60th Fighter Wing collided head-on in mid-air and crashed into a residential area near Guidonia Military Airfield.
They were accompanied by two other planes, which fortunately were not involved in the incident.
One of the aircraft crashed into a parked car on the street, causing a large fire to break out, as can be seen in the videos published on social media by eyewitnesses:
Two SIAI-Marchetti 208 military training aircraft of the Italian Air Force collided near Rome. According to media reports, both pilots were killed. One plane crashed into a field near Lake San Giovanni, the other crashed between houses.

No injuries were reported. The causes of… https://t.co/QtDtxBdpPZ pic.twitter.com/8mvQCzFmBJ

— 301 Military (@301military) March 7, 2023
The Italian police announced the evacuation of the area. The second aircraft crashed in a nearby field.
source: OnAlert.gr
The article Planes collide mid-air and debris falls in Rome district – 2 pilots dead was published on NewsIT .