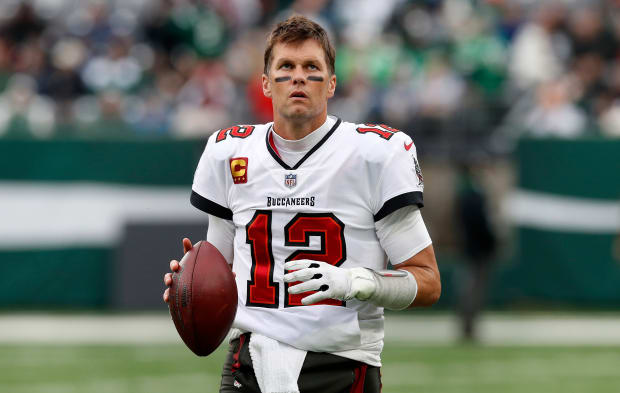 Tom Brady reportedly made a new purchase after retiring.
TMZ spotted the iconic quarterback in a yacht on a marina in Hollywood, Florida. He was on a 77-foot superyacht named "TW12VE ANGELS."
The Wajer 77, which TMZ likened to a "hotel on water," reportedly cost $6 million.
Brady announced his retirement for the second straight year in early February. He said this time is for good, but not everyone seems to believe him.
Rich Eisen said he continued to hear chatter at the NFL Scouting Combine from people who believe the 45-year-old "may not be done after all." He was told to keep an eye on the Miami Dolphins.
Brady lives in Florida, but he seems ready to enjoy retirement instead of preparing for another season. The seven-time Super Bowl champion can spend the year with his family (and new yacht) before transitioning to a broadcasting role for FOX in 2024.