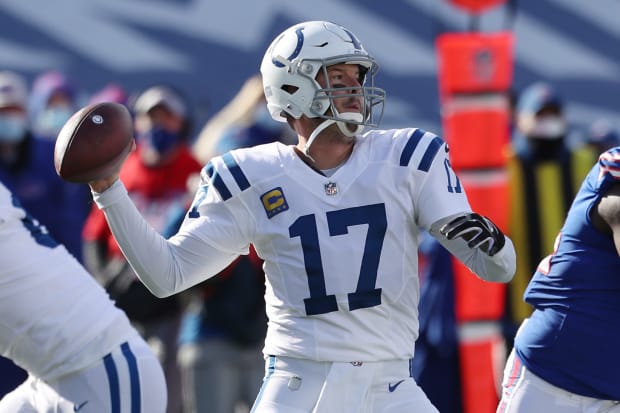 Rich Eisen raised eyebrows on Monday when he said he heard at the NFL Scouting Combine that Philip Rivers wants to return to the NFL.
However, on Tuesday, Rivers told AL.com that he thinks the "ship has sailed" on him ever playing again.
"I think in my mind in the last couple of years if a team had needed me, I might have had six or eight games left in me, but I'm not going into this fall thinking the same," Rivers said. "I think it's done."
In addition to suggesting Rivers was eyeing a comeback, Eisen also said the 41-year-old quarterback reached out to the Miami Dolphins and San Francisco 49ers late in the 2022 season to gauge their potential interest in him.
Not true, Rivers claims.
"I heard from a couple of teams just kind of checking in," Rivers said. "I didn't contact anyone, and I'm not going anywhere. I think maybe some teams, with some guys going down, may have been just looking for a contingency plan, but nothing came of it."
Rivers retired following the 2020 season after 17 years in the NFL. The first 16 were with the Chargers before he played his final campaign with the Indianapolis Colts.
Since then, Rivers has served as the head football coach at Fairhope (Ala.) St. Michael Catholic, going 11-8 overall.