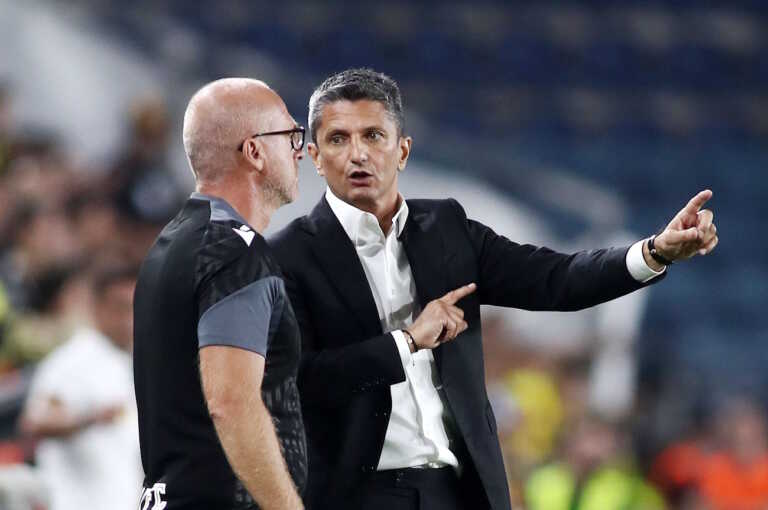 THE PAOK announced to UEFA the list of players that Razvan Lucescu will have available for his group matches Conference League.
Late on Monday night (04.09) PAOK announced the list of players it will have the right to use in its group stage Conference League, against Eintracht Frankfurt, Helsinki and Aberdeen.
The new transfer acquisitions Marcos Antonio, Meite and Kirill Despodov were also included in the list. The latter was acquired after qualifying for the groups and will add quality and depth to the wing positions, but can also play as a 'false nine'.
Let's remember that the list declared by PAOK cannot be changed and will be kept as it is until February.
The European list of PAOK
List A:
Baba , Tyson , Despontov , Ekong , Yaxis , Kenziora , Constantelias , Kotarski , Koulierakis , Lyratzis , Meite , Michaelidis , Murg , Ozdoev , Samata , Schwab , Marcos Antonio , Rafa Soares , Talikhmanidis , Brandon , Tsingaras, Vieirinia, Vrakas, Zivkovic, A. Zivkovich
List B:
Gordeziani, Monastirlis, Panagiotou, Smyrlis, Tzimas.
The article PAOK: Announced European list with Meite, Marcos Antonio and Despodov was published on NewsIT .