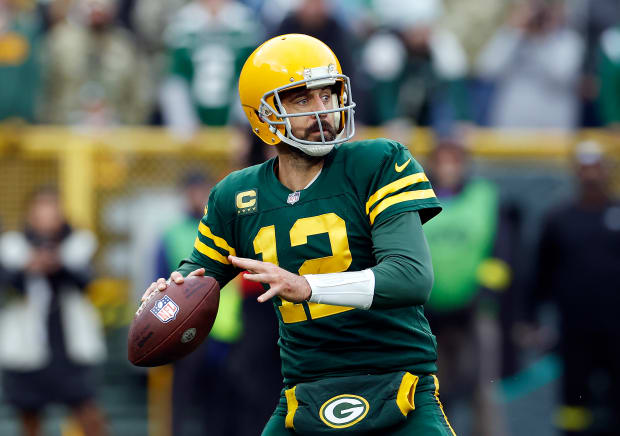 The biggest quarterback domino of the 2023 offseason has yet to fall. We still don't know what Aaron Rodgers wants to do.
According to Rich Eisen, the Green Bay Packers have a preference for Rodgers' pending decision. They don't want the four-time MVP to return.
On his show Monday, Eisen said the scuttlebutt at the NFL Scouting Combine over the weekend is that the Packers "sure hope" Rodgers doesn't want to play for them again.
"They do not want his response to be, 'Let's run it back.' When I say I heard that over, and over, and over again…" Eisen said.
If Rodgers does want out, whether it's via trade or retirement, the Packers will quickly pivot to Jordan Love.
If Eisen's report is correct, however, things could get awkward should Rodgers decide he wants to stick it out with the only franchise he's ever played for.
We thought we'd have an announcement from Rodgers after he exited his darkness retreat last week, but the man is intent on doing things on his own timeline.