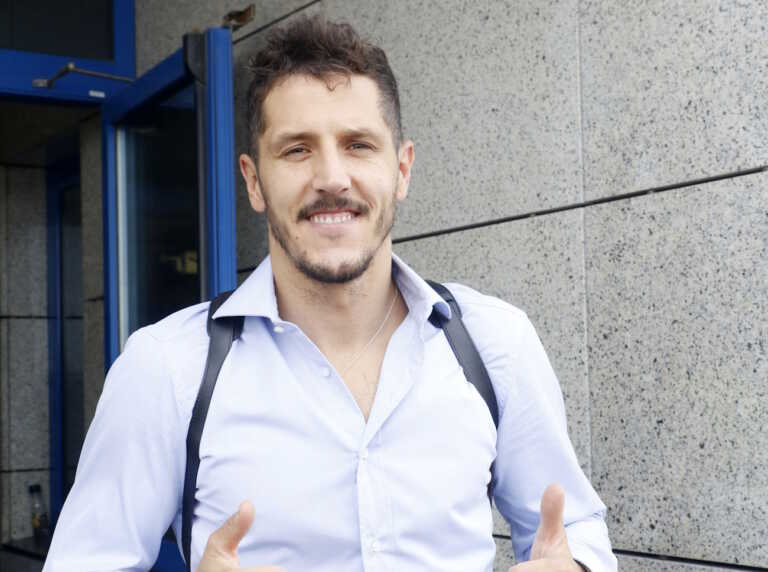 His player Olympiakou it is officially Stevan Jovetic, with the "red and whites" announcing the acquisition of the player shortly before midnight on Monday (04.09).
Olympiacos announced the signing of Stevan Jovetic, with the 33-year-old Montenegrin striker having – earlier – successfully completed his medical examinations and putting on the red and white jersey.
Jovetic is not expected to join Olympiacos' training immediately, as he has been called up to the representative group of Montenegro, for the Euro 2024 qualifiers.
/ @sjovetic welcome
#Olympiacos #Welcome #Transfer #Jovetic #WeKeepOnDreaming pic.twitter.com/Um8LunIScN

— Olympiacos FC (@olympiacosfc) September 4, 2023
The relevant update:
PAE Olympiacos announces the signing of the 33-year-old international Montenegrin striker, Stevan Jovetic. Born on November 2, 1989, in the last two seasons he played for Hertha, with whom he scored eleven goals and provided four assists in 40 games.
He took his first football steps in the infrastructure departments of Mladost Podgorica, until in 2004 he joined Partizan. With the Serbian team, he made 53 appearances and scored 17 goals, while providing ten assists.
In 2008, he was transferred to Fiorentina, in which he made 134 appearances for five years, scoring 40 goals and 21 assists.
In 2013 he was acquired by Manchester City, with whose shirt he scored eleven goals and distributed ten assists in 44 games. Two years later he was acquired by Inter, recording 33 appearances, seven goals and four assists with the Milan team.
In January 2017, he was loaned to Sevilla, scoring seven goals and five assists in 24 matches. Monaco followed for a four-year spell during which he found the net 21 times in 77 games, registering five assists.
Jovetic has represented the Montenegrin national team 68 times and has scored 31 goals.
Stevan, welcome to Olympiakos.
The article Olympiacos announced Stevan Jovetic was published on NewsIT .