Since February 16, several portraits of women of all ages and backgrounds have been exhibited in the reception hall of the Maison de la Région, place des Arènes in Nîmes.
This exhibition, proposed as part of the month of gender equality in Occitania at the Maison de la Région in Nîmes, is signed by the photographer Karima M, in partnership with the association Aygalades. Through these portraits, the adopted Nîmoise – she rubs shoulders with the city of Antonins and those who have animated it for 30 years – certainly reveals the beauty of each of these women, of different generations, all as smiling as each other. But it's not just that, it's openness to others, to different countries, cultures and religions.
Because those she has chosen and invited to wear the colors of this exhibition called "Women of the Sun" are Moroccan, Senegalese, Brazilian, Algerian, Chilean, Spanish, Portuguese, French and more particularly Corsican for Laurette aged 82 years. "It is a multicultural meeting in the name of peace, fraternity, solidarity through these female figuresexplains Karima M. Beyond appearances, we are all connected, we must all welcome the other for what he is, dare to be, because we must dare to be ourselves, to express ourselves."And this to better radiate.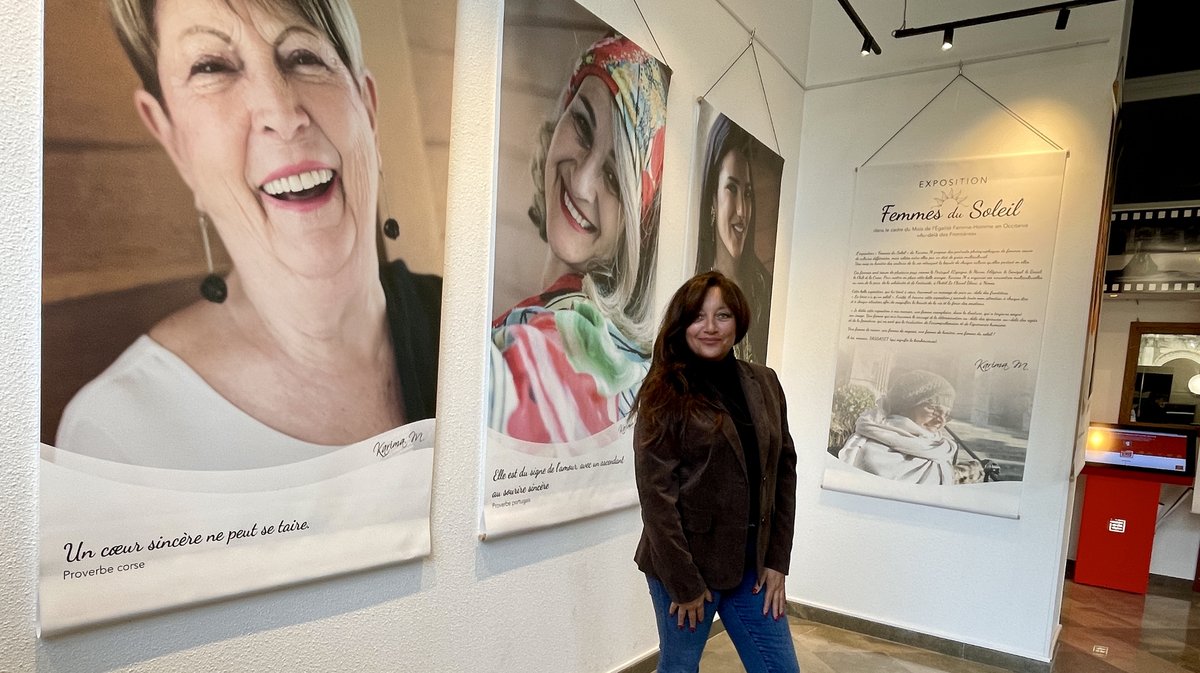 The photographer dedicates this exhibition to her mother, who died three years ago, "a woman from another country, who educated us in respect for secularism, the laws of the Republic, fraternity. A woman who gave me courage and determination beyond hardship."But also to Françoise Fayet, who left at the beginning of the year, whose portrait appears in these "Women of the Sun". "She was a friend, a free woman who assumed her choices, her life. He was an example for me, that's why it's important to pay tribute to him."
A tribute to all these "Women of the sun" photographed by Karima M will be paid on Wednesday March 8 at 11 a.m. at the Maison de la Région in Nîmes. Then the exhibition will leave for Alès, at Cratère, the next day.
Stephanie Marin