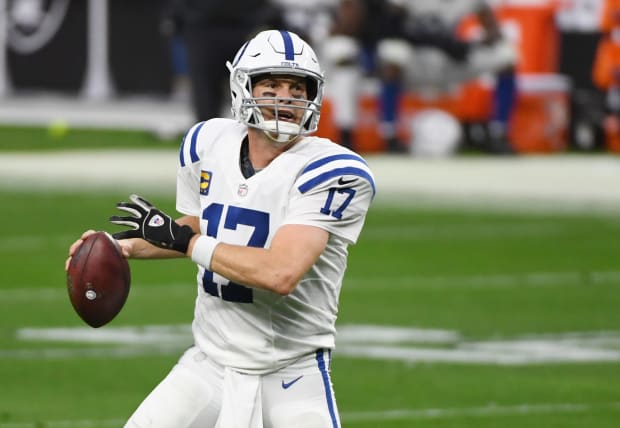 Philip Rivers reportedly wants back in the NFL.
On "The Rich Eisen Show" Monday, Eisen said that Rivers, who last played in 2020, wants to come back to football. In fact, the former Chargers star reportedly contacted two teams, Miami and San Francisco, late in the 2022 season with the hopes of being signed.
Judging by the reactions of many fans and media members, people are having a hard time wrapping their head around this.
"Ummmmm…. what?" said the Bolts Beat Twitter account.
"Next #Jets QB?" wondered Ryan Dunleavy of the New York Post.
"Oh please please let this be true," said VSiN Live's Dave Ross.
"Don't do it Phil, don't tarnish your legacy," added another commenter.
"This annoys the stew out of me. He woulda been such an upgrade over Wentz in 2021," said
Rivers started all 16 games for the Indianapolis Colts in 2020, throwing for 4,169 yards and 24 touchdowns.
Now 41, it would seem like a stretch for Rivers to return to the NFL. Weirder things have happened before though.