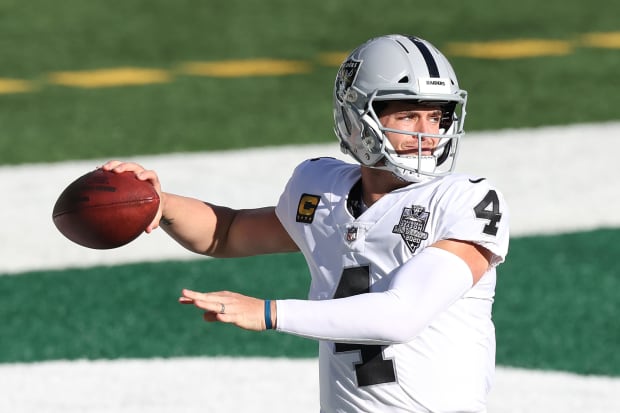 The Saints are reportedly giving their new quarterback a four-year contract.
New Orleans will reportedly be giving their new starting quarterback a big contract. Carr is going with the Saints, despite receiving interest from the Jets and Panthers, among other teams.
"The #Saints are giving their new QB Derek Carr a 4-year deal, source said. With a big QB number coming, they'll make it work with their cap situation," Ian Rapoport tweeted.
Is this the right move for the Saints?
"SHEEEESHHHH," one fan wrote.
"At least we dont have to watch andy dalton anymore," one fan added.
"This is good news for the Saints, you can't be picky and upset with this after watching the QB play from the Saints in the last two seasons," one fan added.
"4-year deal for Derek Carr. Not too surprised by that. Saints talked about him being a long-term acquisition and he'll be 32 when the season starts," another fan wrote.
The Jets, meanwhile, appear to be waiting on Aaron Rodgers to make his decision.