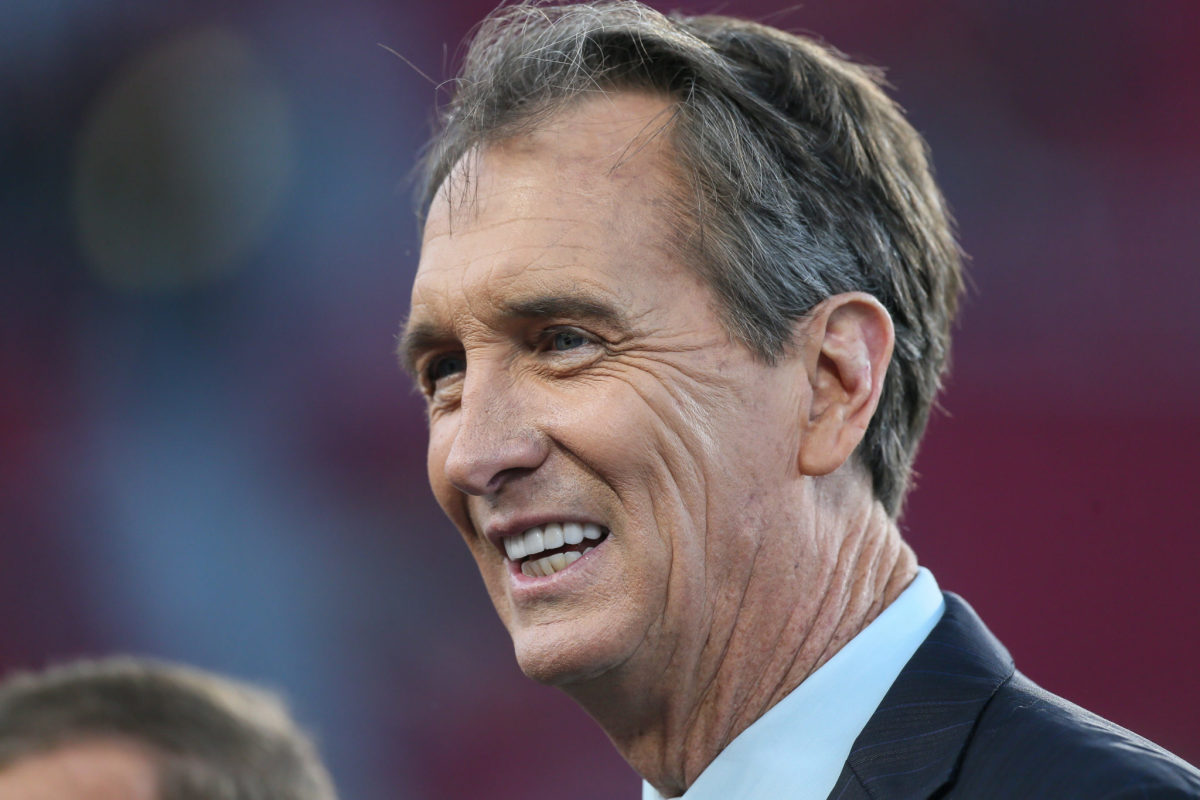 Sunday Night Football analyst Cris Collinsworth was drooling over Taylor Swift throughout the game.
The Chiefs topped the Jets, 23-20, on Sunday Night Football. The Jets played surprisingly well, especially quarterback Zach Wilson, though they ultimately came up a bit short.
Swift and some of her friends were in attendance on Sunday night. Throughout the game, Collinsworth expressed his love for the situation.
"Chris Collinsworth doing an NBC Sunday Night Football broadcast with Taylor Swift in the building sounds like the description of one of the rooms you'd get sent to in hell," one fan joked. 
"We're to the point where Chris Collinsworth is comparing Swift x Kelce relationship to a 2 QB system LOL," one fan added.
"I'm turning this game on mute. the last thing I need to to hear is Chris Collinsworth talking about Taylor swift driving off in a convertible when he should be talking about the Chiefs CONVERTING 3rd downs. And what the F was that bs about the 87 swiftie jerseys," one fan added.
Cool Taylor Swift story about the convertible, Collinsworth. Shut up.

— Joe Kinsey (@JoeKinseyexp) October 2, 2023
The Chiefs improved to 3-1 on the year with Sunday night's win, while the Jets dropped to 1-3 on the season.
Will we see Taylor Swift at another game this year?