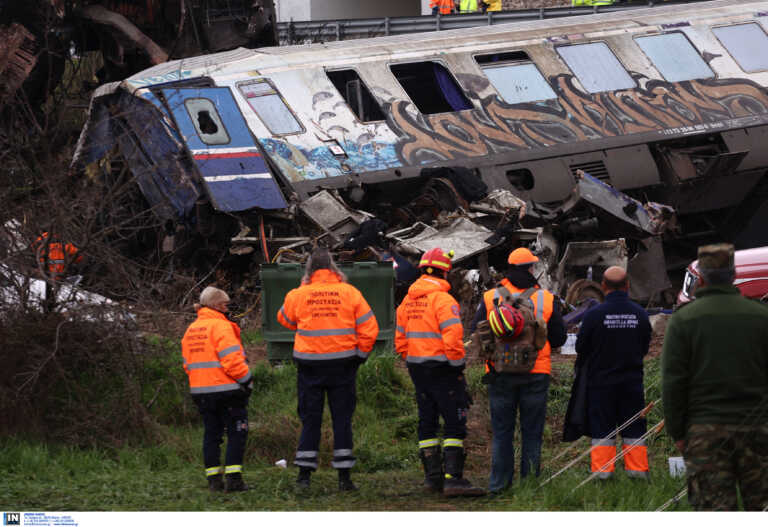 The revelations about the train accident in Tempe which has shocked Greece and for the fatal station master.
According to the Star, a colleague of the accused station master in Tempe denounces his behavior, calling him "frivolous".
The station master of Palaiofarsala, one of the first to see the accused Larissa station master immediately after the collision of the two trains spoke to the Star, speaking of a "frivolous professional, an inexperienced person, who everyone was afraid would make a mistake".
Were you afraid of him, had you told others to watch out for the 59-year-old?
Not only me, everyone was afraid of him…
Why;
He was a little frivolous.
And how did they put him in such a responsible position?
The boss who held him accountable, I held him accountable? I was shouting, no one could hear me…
All wrong?
All wrong. There's no way the stationmaster hadn't forgotten the key. He's not going to say whatever he wants. Forgotten was the key, finished. He can't lie that he hasn't forgotten…
How exactly did this happen?
He forgot to put it back in place, the diagonal, if he put it back in the straight line, the train would go straight. He didn't bring it back, he forgot to bring it back. This is certain. He's not going to say whatever he wants. They are recorded
Mess with the stationmasters' shifts
According to the same report the shift in a typical schedule starts from 6 in the morning to 3 in the afternoon with two station masters. From 2 pm to 11 pm there are also two station masters, while from 10 pm to 7 am there is one station master.
The employee of the middle shift was supposed to stay an hour longer, that is, to study at 11, but this did not happen.
The mess at Larissa station, however, has no end. Two station masters changed shifts and even without informing their supervisor. The dialogue that follows took place on 8:20 p.m. and is indicative:
Station master: Come on boss, I need a key.
Supervisor: what are you doing there Didn't you work in the morning?
The crowning glory? The new station master shows up to school at 11 at night, but because he is not paid overtime he left at 10. Three station masters on paper, but one in practice.
The article New complaint against the Tempe station master: "He was a little frivolous" says his colleague was published on NewsIT .