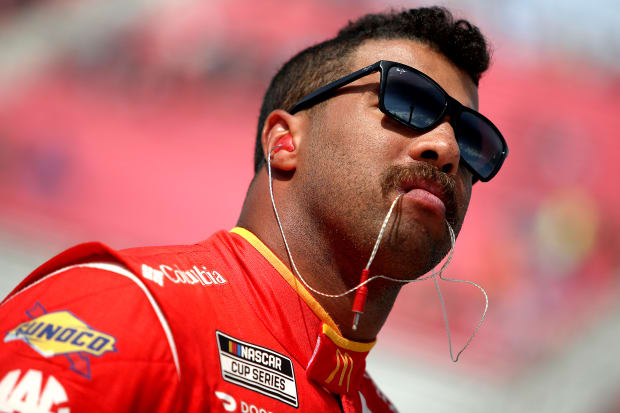 Bubba Wallace and the 23XI Racing team had a solid day on Sunday, finishing in fourth place in the Cup Series race in Las Vegas.
However, the veteran NASCAR driver has some concerns about his team moving forward.
Wallace believes his Toyota car has work to do if it's going to be able to compete at the top of the field moving forward this season.
"We've got some work to do."
Wallace and the 23XI Racing team have shown promise this year, but they've yet to truly capitalize.
"I like BW, but wish he would be positive about his 4th place. Instead of always finding something to be negative about," one fan wrote.
"That was a good showing for Wallace a guy with only win 2 career wins would take that all day," one fan added.
"Everyone is behind Hendrick this year. They had all that extra time to run the body and engine in their Lemans car, fine tune it with more testing and wind tunnels. You're high if you don't think they're not using that data for the Cup cars, you're gonna see more of it show up," one fan added.
It'll be interesting to see if Wallace can make some strides moving forward.