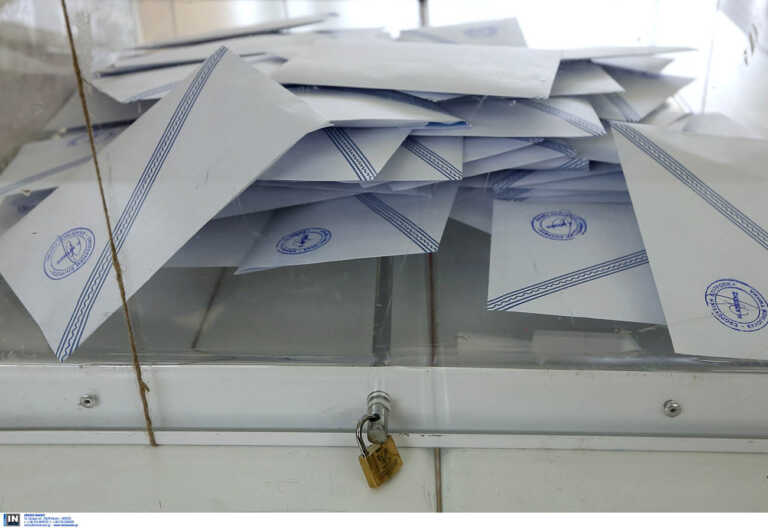 In the final stretch for the Local Government Elections 2023, as on October 8 the polls will be set up for Municipal elections and them Regional Elections 2023 across the country.
In several municipalities and regions, it is possible that a second round will be required, which will be held a week later, on October 15.
Through the application of the Ministry of the Interior, at the address https://mpp.ypes.gov.gr/every citizen learns easily and quickly, with just two clicks, where to vote for mayor and regional governor, in the October elections.
In this special application, the citizen is asked to fill in his special electoral number. However, even if he does not know him, it is enough to fill in his personal information.
The first name, patronymic and mother's name, together with the year of birth are enough for the application to return the result requested by the citizen, and to be informed about the electoral division in which he can exercise his right and vote for municipality and the region.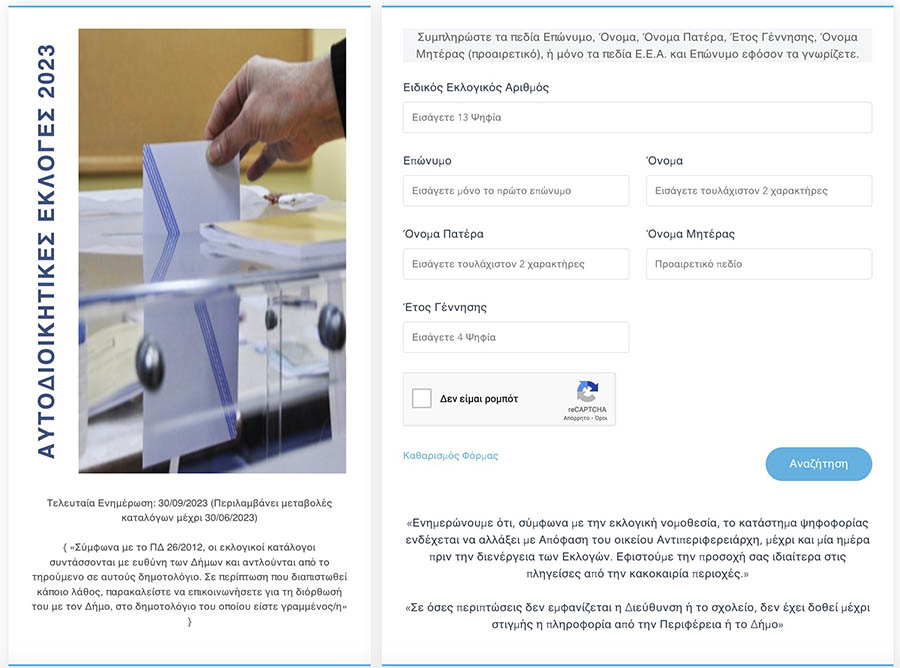 Voters can vote with a police ID (physical or digital), passport, driver's license or individual health record of all insurance funds issued by the competent Greek authorities. If their personal information has changed (e.g. change of surname due to marriage/divorce), they should also provide the relevant supporting documents. Military and security forces use their official ID.
If you do not find your name in the electoral rolls, contact the Municipality, in whose electoral rolls you are registered.
Due to the conduct of the elections for the selection of Regional and Municipal authorities on October 8, 2023, Primary and Secondary Education schools will not operate on Friday, October 6, 2023 and Monday, October 9, 2023.
It is pointed out that in those regions or municipalities where a repeat vote will be held on Sunday, October 15, 2023, Primary and Secondary Education schools will not operate on Friday, October 13, 2023 and Monday, October 16, 2023 respectively.
In the self-governing elections, the authorities of the 332 Municipalities and 13 Regions of the country are elected for a five-year term. That is, the Mayors, the Municipal Councils and the Councils of the Municipal Communities (or the Presidents of the Municipal Communities with a population of less than 200 inhabitants) and respectively the Regional Governors and the Regional Councils.
It is worth noting that for the first time, compensation will be received by the members of the prefectural committees in the municipal elections.
In website of the Ministry of the Interior there is detailed material on municipal and regional elections. Among other things, voters can find all ministerial decisions and circulars on the organization and conduct of elections.
Also, in ekloges.ypes.gr the results of the previous municipal and regional elections are posted in detail.
The article Municipal and Regional Elections 2023: Where do I vote and when do schools close? was published on NewsIT .