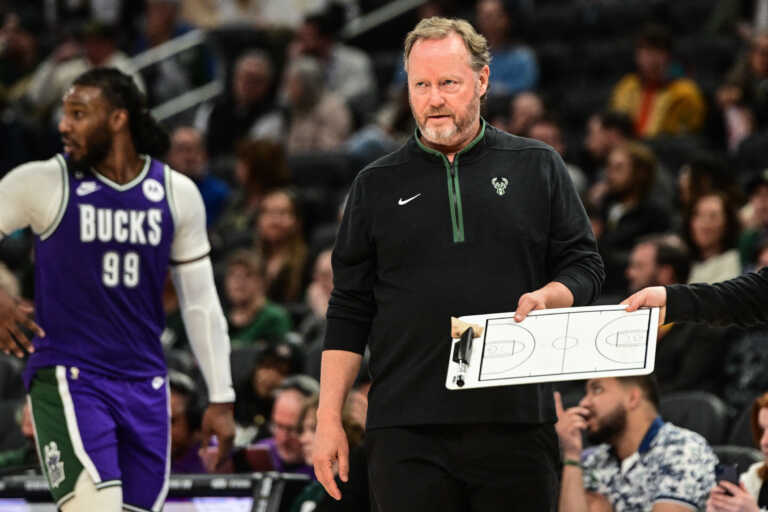 Mike Budenholzer is a thing of the past for the Milwaukee Bucks, as he was charged with the early elimination of Giannis Antetokounmpo's team by the Miami Heat in the NBA playoffs.
After five years with the team, with one title, three first-place finishes in the regular season, and several bad moments in the NBA postseason, Mike Budenholzer ended his partnership with the Milwaukee Bucks, even though he was under contract with the team for the new season.
The "deer" even officially announced the fact, while they are now in the process of choosing the new coach of Giannis Antetokounmpo's team, with the former coach of the Toronto Raptors, Nick Nurse, being high on the list.
The Milwaukee Bucks part ways with head coach Mike Budenholzer. https://t.co/sF1awvROtf

— Milwaukee Bucks (@Bucks) May 4, 2023
The article Milwaukee Bucks: Finally Mike Budenholzer – Giannis Antetokounmpo's team is looking for a new coach was published on NewsIT .