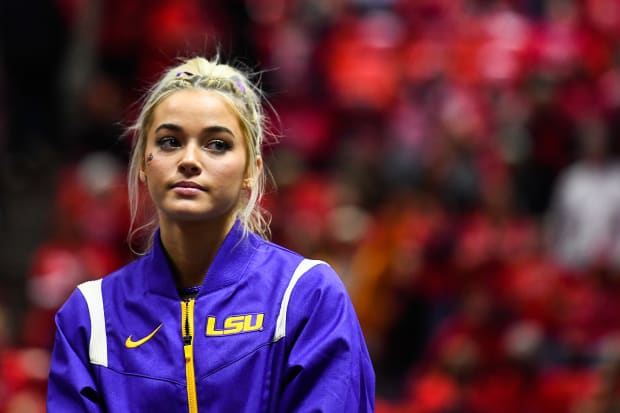 Olivia Dunne has the sauce on Instagram, with nearly four million followers on one of the world's most popular social media platforms.
So nobody can blame the 20-year-old for taking advantage of it since many people care about the things she posts.
On Sunday, the LSU star gymnast posted a collection of Instagram photos to give the world a glimpse of her recent trip to New York City, days after the Tigers battled California, Washington, and George Washington in a quad meet.
Dunne wrote, "Came back for a bagel," in the caption that, has generated a lot of attention.
Dunne is among the most influential college athletes with a social media reach that expands to other platforms like TikTok, where she shares videos from paid partnerships with different companies.
Nobody can blame Dunne for using her huge platform to her advantage, it's actually pretty smart on her behalf.