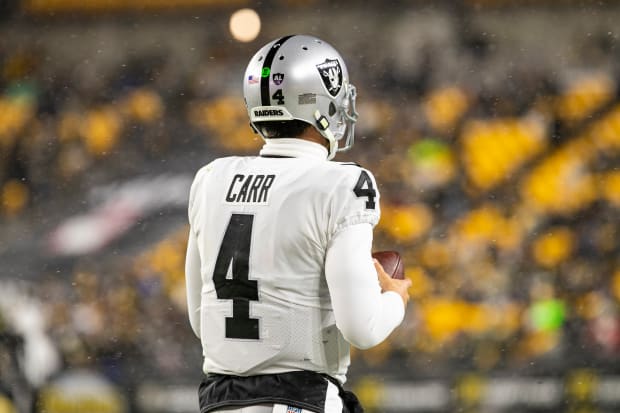 Derek Carr is going to be taking his talents to the NFC.
According to multiple reports, Carr will be heading to New Orleans to play for the Saints. The two sides are closing in on a deal and there's a chance that it could be done as early as today (Monday).
This will officially close out Carr's nine-year tenure with the Raiders.
NFL fans and media members think that this is a good move for both sides.
"Love the fit with Chris Olave, those deep throws are gonna be nice to see!" one fan tweeted.
At least for now, the Saints are one of, if not the team to beat in the NFC South heading into next season.
This move will undoubtedly shake up the quarterback market as the New York Jets an Carolina Panthers will now look at other options.