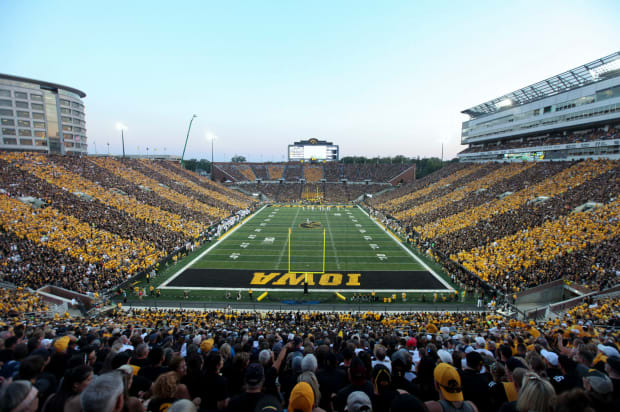 There has been a resolution in the lawsuit filed by former Iowa football players alleging racial discrimination.
The state of Iowa and the University of Iowa reached a settlement with the former Hawkeyes for nearly $4.2 million. Interestingly, state auditor Rob Sand is against the usage of taxpayers funds for the settlement unless longtime Iowa AD Gary Barta is fired.
This caveat, and some other details of the settlement and lawsuit, have been topics of discussion on college football Twitter on Monday.
"If @RobSandIA gets Barta fired he has my vote for any office for the rest of my life lol," one Iowa fan said.
"If this is true, it will be worth it…" another Hawkeye fan added.
"I'd be willing to bet most Hawk fans would contribute to paying the settlement if it meant Barta was gone…haven't ever met one who likes him," said an Iowa State fan.
"One of the terms of the settlement is operationalizing a racial inclusion plan — while the Iowa legislature is on its way to defunding all DEI programs at state universities," noted one man.
"Barta was at one point rumored to be in the running for @Big12Conference commish," said Sportico's Daniel Libit. "He has recently publicly advocated for the @BigTen to hire a successor to @KevinFWarren with more college sports experience. For whatever that's worth."
Barta has been the athletic director at Iowa since 2006.
In total, 12 former players signed the settlement agreement on February 23. You can find more details on the terms here.