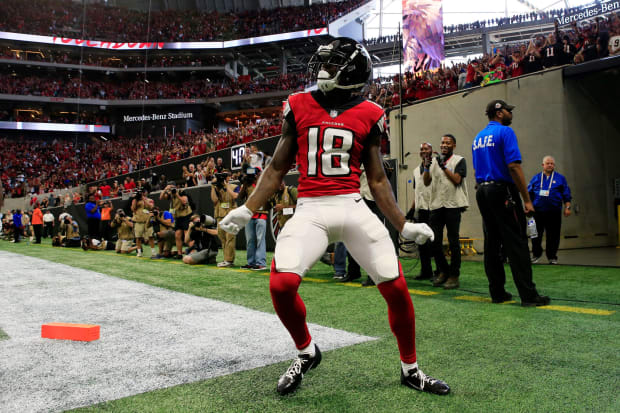 Calvin Ridley is back in the NFL after sitting out the 2022 season.
The league reinstated Ridley to the Jacksonville Jaguars' active roster on Monday.
The 28-year-old released a statement shortly after the news.
"Today's reinstatement by the NFL brings an end to a challenging chapter of my professional career, one that was self-inflicted and began with an isolated lapse in judgement. I have always owned my mistakes and this is no different.
"I have great respect for the game and am excited for the opportunity to restart my career in Jacksonville. I look forward to showing my new coaches, teammates, and the entire Jaguars organization exactly who I am and what I represent as a player and person."
The Jaguars traded for Ridley in November while the wideout served a one-year suspension for violating the NFL's gambling policy.
Ridley will join the team on April 15 for offseason workouts.