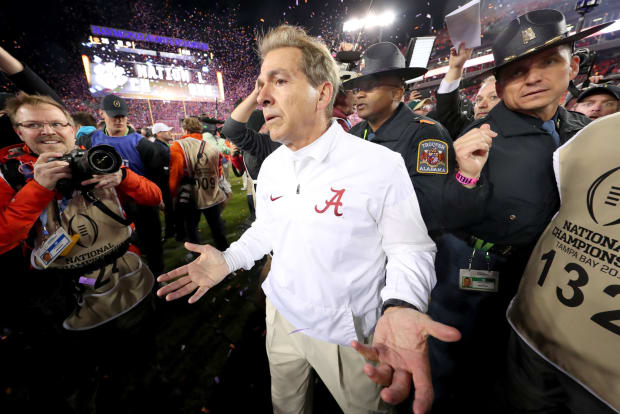 It is common practice in college football for a team to inflate players' heights and weights on their official roster.
Alabama is getting called out for this practice following this year's NFL Scouting Combine. A few Crimson Tide draft hopefuls were measured an inch or more shorter than their listed heights.
Quarterback Bryce Young, who was listed at 6-foot, measured in at 5-foot-10 1/8. Running back Jahmyr Gibbs checked in at 5-foot-9 instead of 5-foot-11 and defensive lineman D.J. Dale is actually 6-foot-1 and not 6-foot-3.
Multiple other players were one inch shorter than what the 'Bama roster said.
Again, Alabama is far from the only program that does this. In fact, we'd wager than 100 percent of schools at the FBS level participate in this height and weight inflation.
You can find the full analysis of all the Alabama heights and weights, as well as what other programs were doing a little fibbing, right here.