In the 45 m2 provided by the municipality, opposite the school group, the Oeuvres de la Miséricorde set up a child-parent reception area (LAEP), which often serves as a first socialization for the little ones. An anonymous and free service, also synonymous with letting go for parents.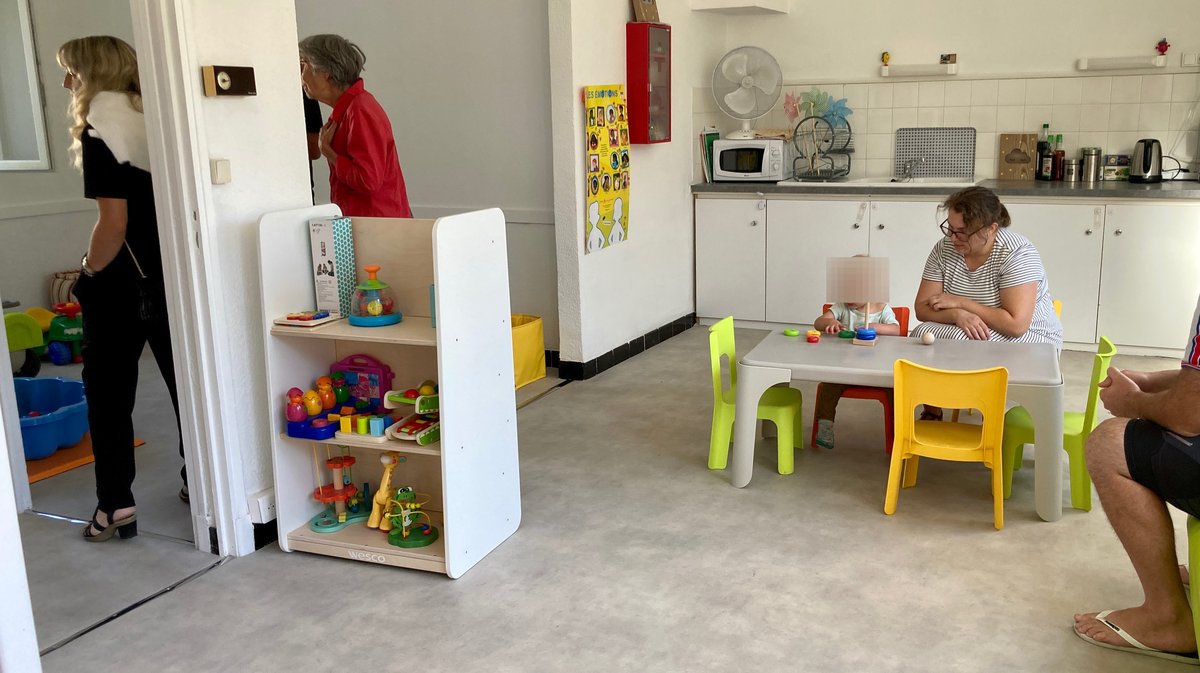 The small outdoor courtyard remains to be developed but the premises opened at the end of May. "I would like us to install a slide, maybe a shock-absorbing floor", explains the site coordinator, Claire Paszek. Inside, however, the services have worked quite well to transform what was a medical office into a place to welcome children, aged 0 to 6, and their parents, on Fridays between 9 a.m. and 11:30 a.m.
The service can accommodate sixteen children and parents at the same time. In the community of communes of Cèze Cévennes, the LAEP l'Instantbulle – since that is its name – completes the offer of the itinerant LAEP les P'tites grains, which travels through four communes of the intercommunality. Claire Paszek now has the ambition to extend opening hours to Wednesday morning, "when 69% of children under three are looked after by their parents. The LAEP thus offers a first experience of socialization, supported the coordinator, a friendly space for play and exchange".
To get into the operation of a LAEP, Objectif Gard was interested, last March, in the LAEP in Ales Parent'Aise, also managed by Miséricorde and coordinated by Yuna Gouhier. HAS read again here.