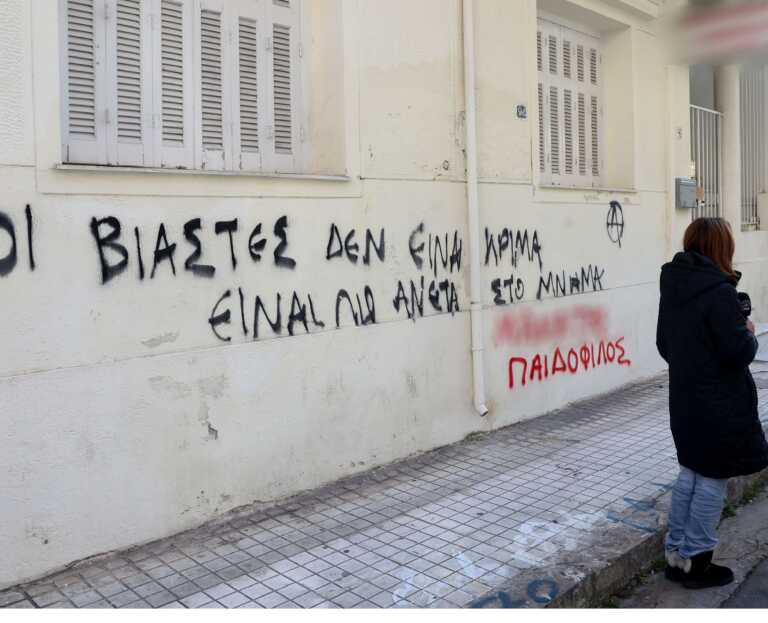 The fact that the mother of the 12-year-old from Column she declares her innocence for what she is accused of, but also that the rumors that she sent photos of her daughter to "clients" are not true, the mother's lawyer states, among other things, in her announcement.
Specifically, with a statement from Minas Kaounis, it is clarified that "with the will of the Council of Appeals, which was published on Friday, the extension of the temporary detention of our principal for another six months was irregularly and unjustifiably ordered, resulting in her being deprived for a number of months, not only of her freedom but also her basic rights to a fair trial".
"Much more so in a case that from the beginning the Justice dealt with it with proverbial severity, an innocent woman is today being prosecuted for crimes she never committed and is forced to remain in prison having transformed in an unprecedented way from a victim to an accused"…
According to the mother's lawyer, "the reasons for the necessity of imposing and maintaining temporary detention are completely absent."
The lawyer emphasizes in her announcement that the mother of the 12-year-old denies the accusations against her while clarifying after the publications of the last few days, that it's not true that she was sending nude photos of her daughter to "clients".
She points out that according to the case file, no such photo or video has been found on her mobile phone.
In closing, the lawyer of the mother of the 12-year-old emphasizes that both the mother and her defenders "will continue to fight daily and unceasingly for her non-negotiable innocence…
Without prejudice to the legal rights of our principal, we boldly declare our intention to protect her against any false news aimed at insulting her presumption of innocence, falsifying the truth and distorting what she and the victim have been misrepresenting from the beginning."
It is recalled that according to the will, both Ilias Michos, considered to be the protagonist of the foul case, and the girl's mother are cited to whose indictment another felony charge has been added. The two of them will be tried before the Joint Jury with the 24 considered "clients of Miho" in the appointments of the horror.
The judges of the Council of Misdemeanors, with their will (2865/2023), attribute to the two central figures of the drama experienced by the 12-year-old, very serious charges, which for Mihos concern rape and aggravated pimping at the expense of the minor child, while for the mother , apart from aggravated pimping, they also add the charge of aggravated child pornography.
The article Lawyer of the mother of a 12-year-old girl from Colonos: It is not true that the mother was sending photos to "clients" was published on NewsIT .