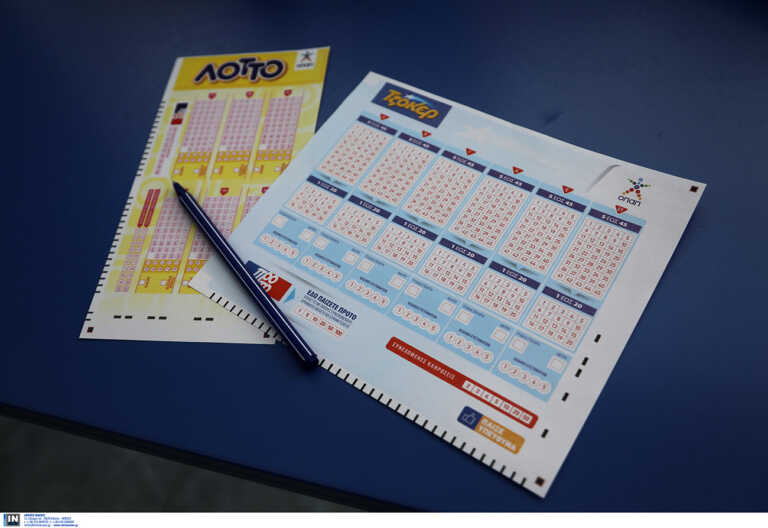 JOKER: Today in the draw joker 2567 of OPAP (Tuesday 07 March 2023) will distribute more than 6,900,000 euros to the lucky ones.
Mind on today's joker draw, (Tuesday 07/03/2023, draw number 2567). After the consecutive jackpots and big draws that gave up to 6.9 and even 7.7 million euros, the amount to be shared by one or more super lucky Jokers is expected to be over 6,900,000 euros.
If you want to see which numbers have made the most appearances in the top five based on the official figures, you can find them at www.opap.gr from the thousands of draws.
Here you will see the lucky numbers for draw 2567 shortly after 22.00.
You can play JOKER online
Players can try their luck online. Within a few minutes they can register at www.tzoker.gr and try their luck from wherever they are. To register at the OPAP agencies, you only need a police ID. In the "hunt" of 6,900,000 euros, one can visit www.tzoker.gr or download the new JOKER application for Android and iOS devices. There he can click on his lucky numbers or choose between random number selection and one of the standard systems available.
JOKER today with 6,900,000 euros!
For those of you who have played or are about to play joker, you might find the following tips valuable! Why not be ready when the millions knock on your door?
Today, Tuesday, March 7, 2023, the joker distributes a total of 6,900,000 euros to the winners of the first category (draw no. 2567).
These are the things NOT to do if you're the super lucky one:
Share the news of your victory with everyone! If you win such a dreamy sum, you'll probably want to hit the streets and shout it! And yet you have to find the composure to hold back. Take advantage of your state's anonymity law and try to remain anonymous for as long as possible.
Buy everything for everyone, including yourself! Don't go out and start buying dozens of cars and houses for your friends and family. You will find it in front of you and you will automatically become a "small family bank" for those around you. If you start buying everything for everyone, they will probably think your generosity will last forever. Putting some limits on your purchases won't hurt you.
The article Joker: The 2567 draw for 6,900,000 euros was published on NewsIT .