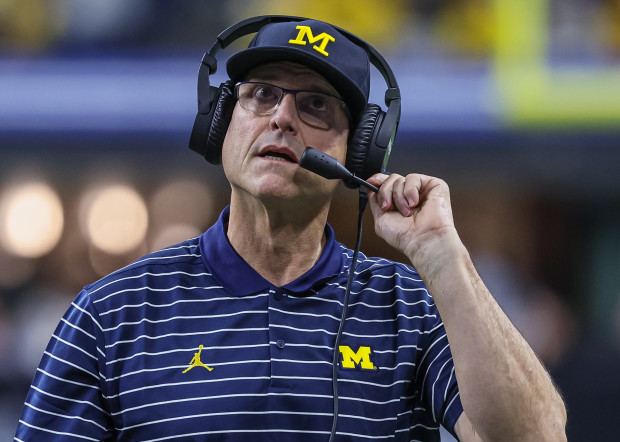 Michigan cruised to a 30-3 victory over East Carolina in the home-opener at Michigan Stadium.
But the Wolverines were without head coach Jim Harbaugh, who is serving his university imposed suspension, on the sidelines.
However, Harbaugh did watch the game elsewhere with offensive coordinator Sherrone Moore.
"He invited me. I said 'Let's watch the game together,' he said 'Why don't you come over?' So his wife Kelli had some nice sandwiches, his two daughters were there and my son Johnny. "We had a good time, it was good, excellent. I really loved what I saw out of our team."
Harbaugh was also impressed by the leadership displayed from the Wolverines on the field.
"For us, I thought it was really great. Our captains, our senior leadership, our coaches all were phenomenal. "When we started fall camp, I told our team Moses had 70 leaders. How many do you think we need? More, we need a lot more, and I think we have that."
Michigan will face UNLV in Week 2.