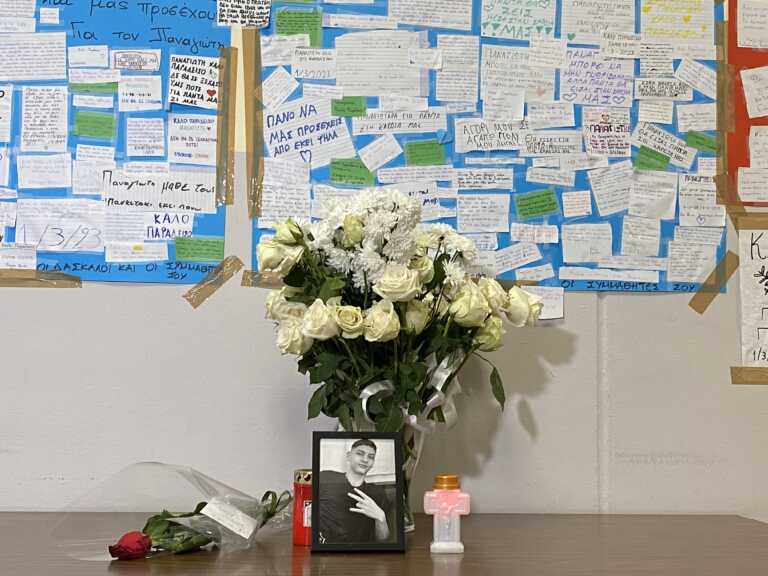 With messages, white flowers and candles, friends, classmates and teachers of the 1st high school of Eleftherios Kordelios say goodbye to 15-year-old Panagiotis Bournazis, the youngest victim of the tragic train accident accident at Tempe.
"Dead children never leave their homes, they become angels and watch over us", "My banner, watch over us from up there", "You will always be in our hearts", "Up there you will be in the arms of the father and of your mother", some of his messages write about the student who was so unjustly lost in the accident in Tempe.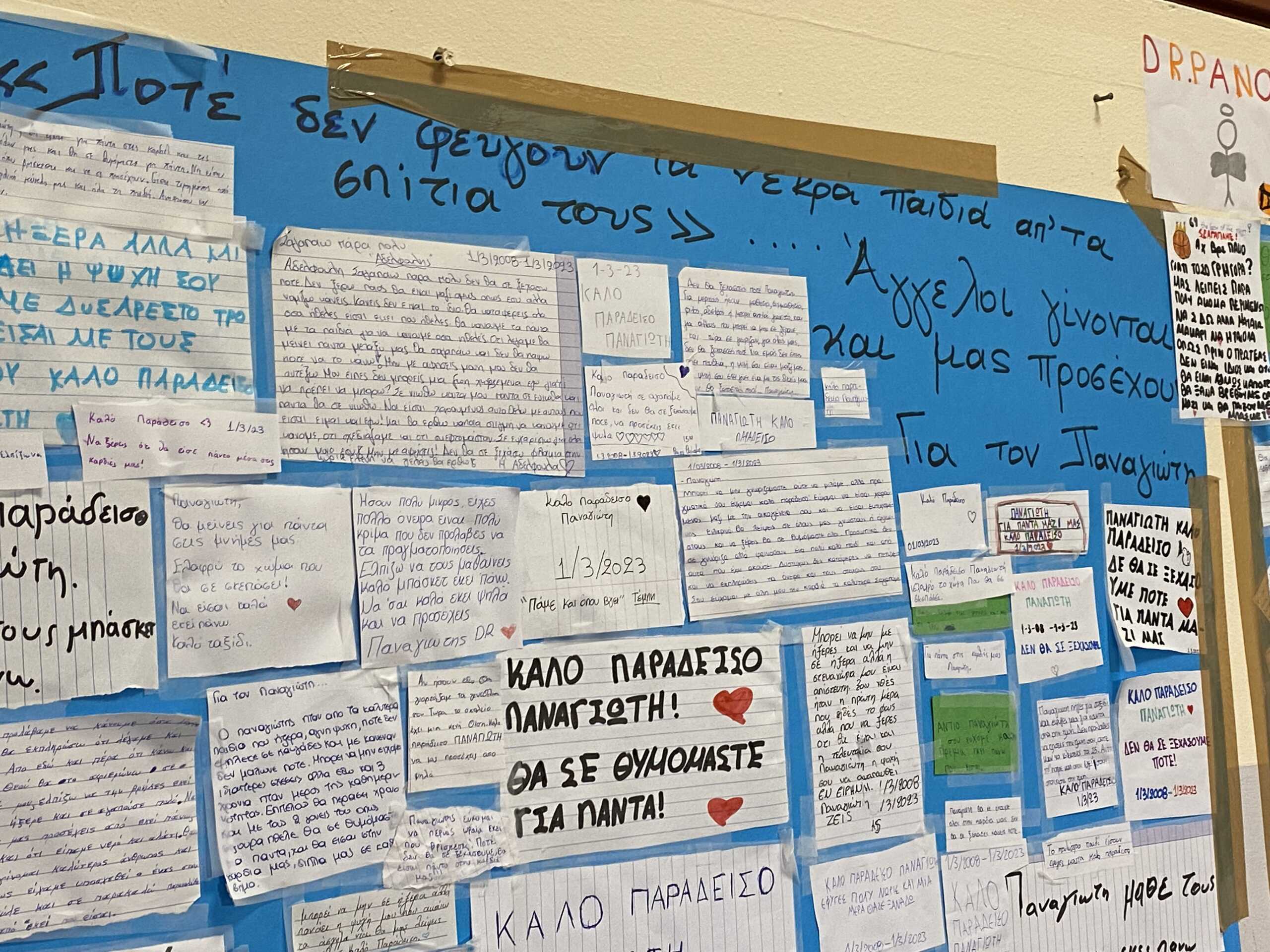 "When we were informed about Panagiotis, the situation was very difficult. In our school, half the children in the classrooms were mute and the rest were sobbing", notes the director of the 1st Eleftheriou Kordelio High School Antonis Theocharopoulos to the Athens/Macedonian News Agency and explains that the children created two separate corners for Panagiotis to they feel him near them.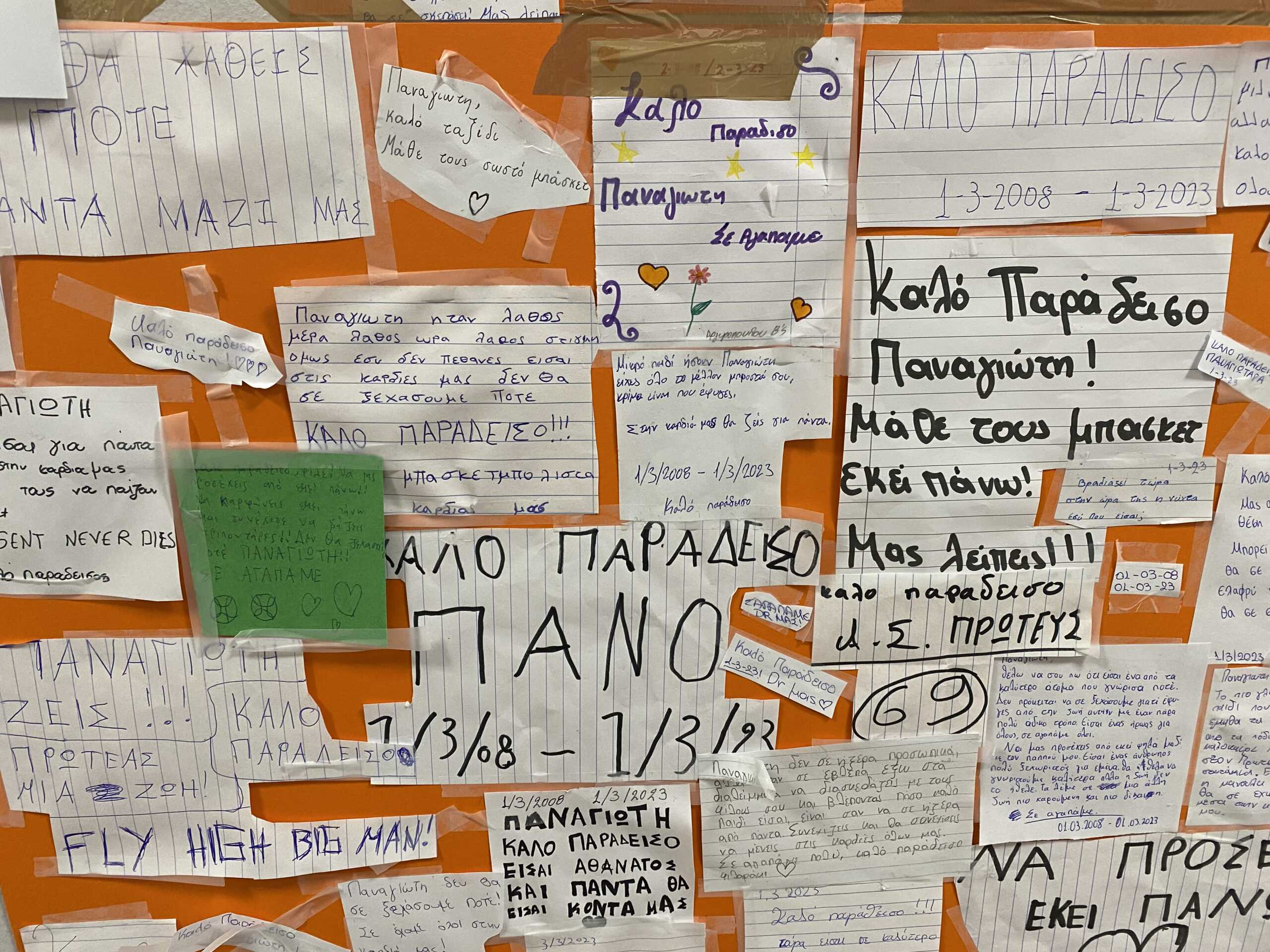 "We have created together with the children, within the school, two corners of expression and support for the classmates, friends and teachers of Panagiotis. At first we put all these messages and his picture on his desk, but eventually we decided it was better to have his corners outside the classroom. Everyone has left white flowers and their messages about his tragic loss. Everything is addressed to Panagiotis", he says excitedly.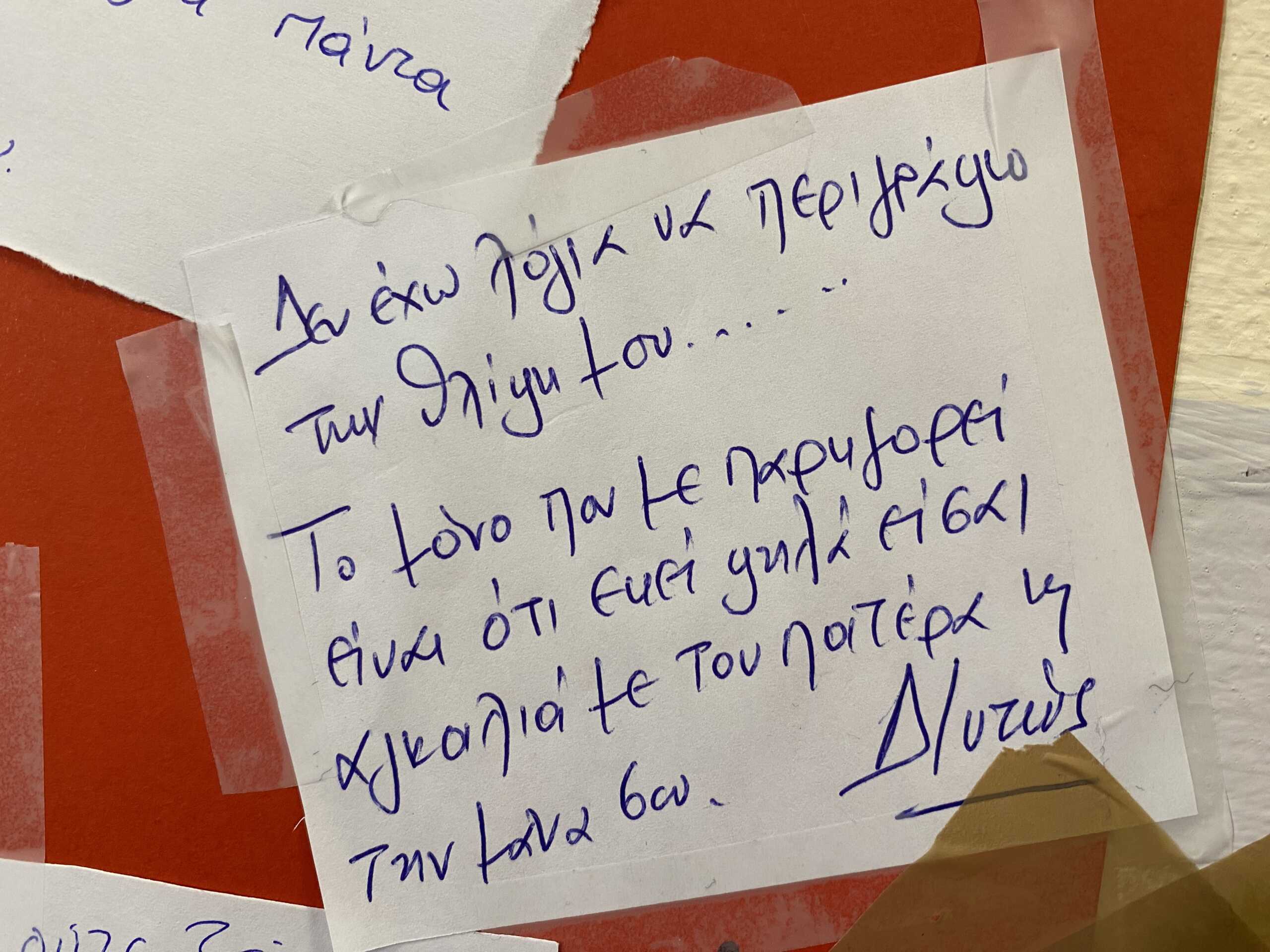 As he underlines, the children feel sadness but also anger for the unjust death of their classmate. "We couldn't follow the training program. Our goal is to slowly return to normality. We have already asked the Directorate of Secondary Education for help and today a psychologist and a social worker will come to the school, in order to provide psychological support to the children and to advise us on the ways in which we should manage the situation in the future", Mr. Theocharopoulos points out. .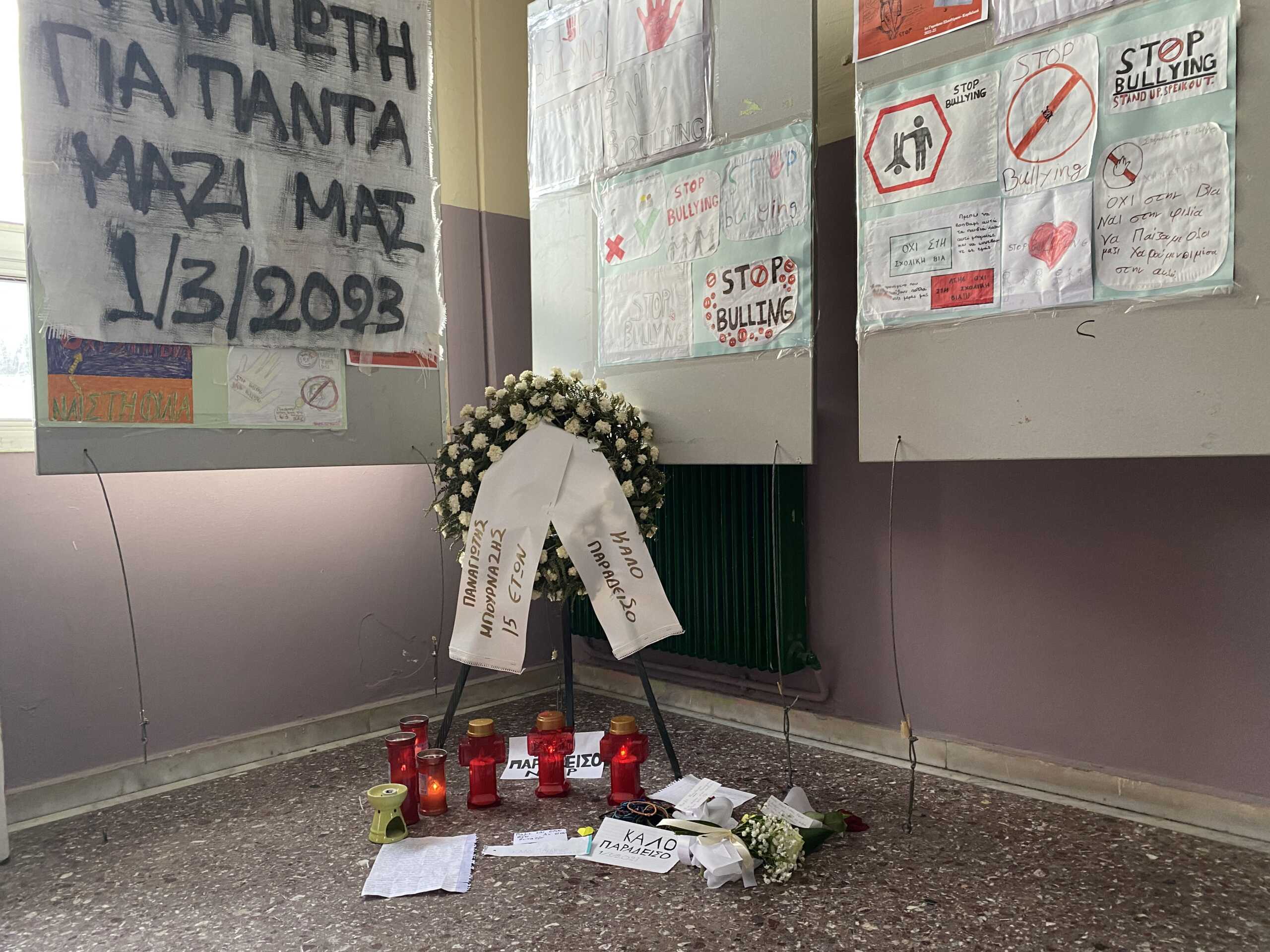 The article Hundreds of touching messages at the school of 15-year-old Panagiotis, who was killed in Tempi was published on NewsIT .