The first edition of the "Bien Bon!" festival of Grand Avignon is fast approaching. A delicious opportunity to introduce locals to producers, winegrowers and even chefs who live close to them. We invite you to a little appetizer…
"Very good!" will take place from September 11 to 17 throughout Greater Avignon. On the program: festive canteens, a competition for the best food trucks, a tempting conference hosted by Émile Laystary, journalist and host of the "Bouffons" podcast… But the two highlights of the festival will be held on Saturday September 16 and Sunday September 17 .
On Saturday, go to the city center of Villeneuve-lez-Avignon for the "Place des gourmands". From 10 a.m. to 6 p.m., around forty producers, winegrowers and processors from Greater Avignon will be there to meet the public and show them their products. On the stalls, there will be a wide choice of fruits and vegetables, wines, beers, cold meats, breads, cheeses… All of this only produced in the Greater Avignon region. Everything will be accompanied by culinary activities with chefs and other workshops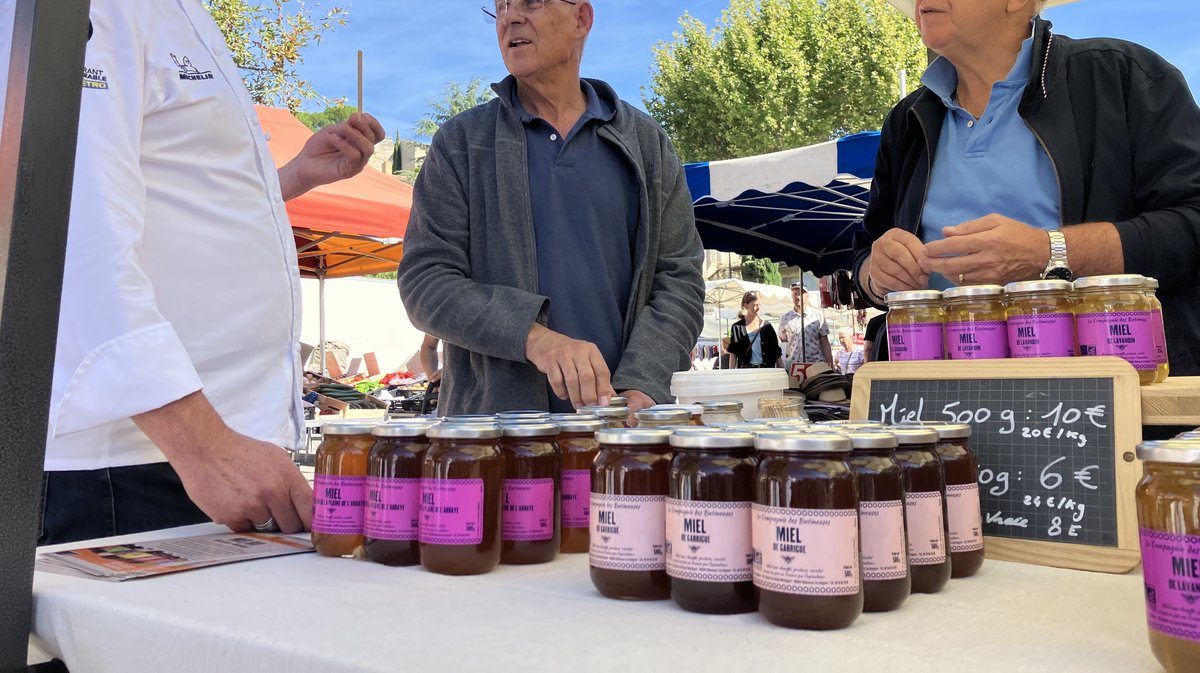 photo Marie Meunier So this Thursday morning, at the weekly market in Villeneuve-lez-Avignon, we met a preview of three producers who will be at the party on Saturday September 16. At our side, two emblematic chefs of the region: Pascal Auger (La Vieille Fontaine, in Avignon) and Serge Chenet (Entre Vigne et Garrigue in Pujaut) who will participate in "Bien bon!". Both appreciated the different honeys produced by Villeneuvois beekeeper Philippe Belmonte. They also met Christophe Stefan, goat cheese producer, and Olivier Chauvet who makes fruits and vegetables."That's great
", says chef Pascal Auger when he sees Simiane onions on the stand.
5 chefs, 5 menus, 5 locations and surprises
Something to make our chefs' mouths water and, above all, recipe ideas. This is good because they are the ones who will create the surprise on Sunday September 17 for the other highlight which will close the festival "Bien bon!" Quite naturally, it will be called "The Chefs' Surprise". The principle ? Five local chefs will each concoct a menu with a maximum of local and seasonal products for 200-300 people. By registering, foodies will know what they are going to eat but they have no idea where they will eat. The surprise will be kept until 72 hours before the meal.
All we know is that these will be places open to the public, sometimes unknown. On site, the meal will be served at the table but there will also be many surprising activities. It is also an opportunity to taste the cuisine of renowned chefs at an affordable price (€38 per adult, €25 for children) in a magical or unusual setting.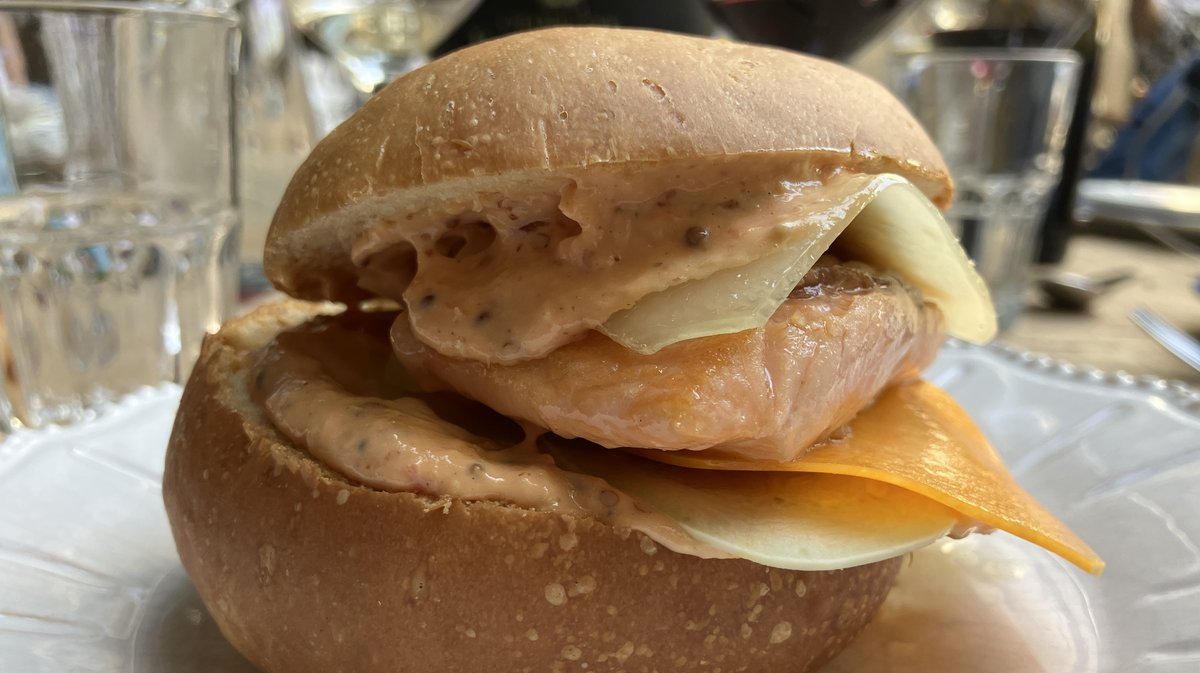 photo Marie Meunier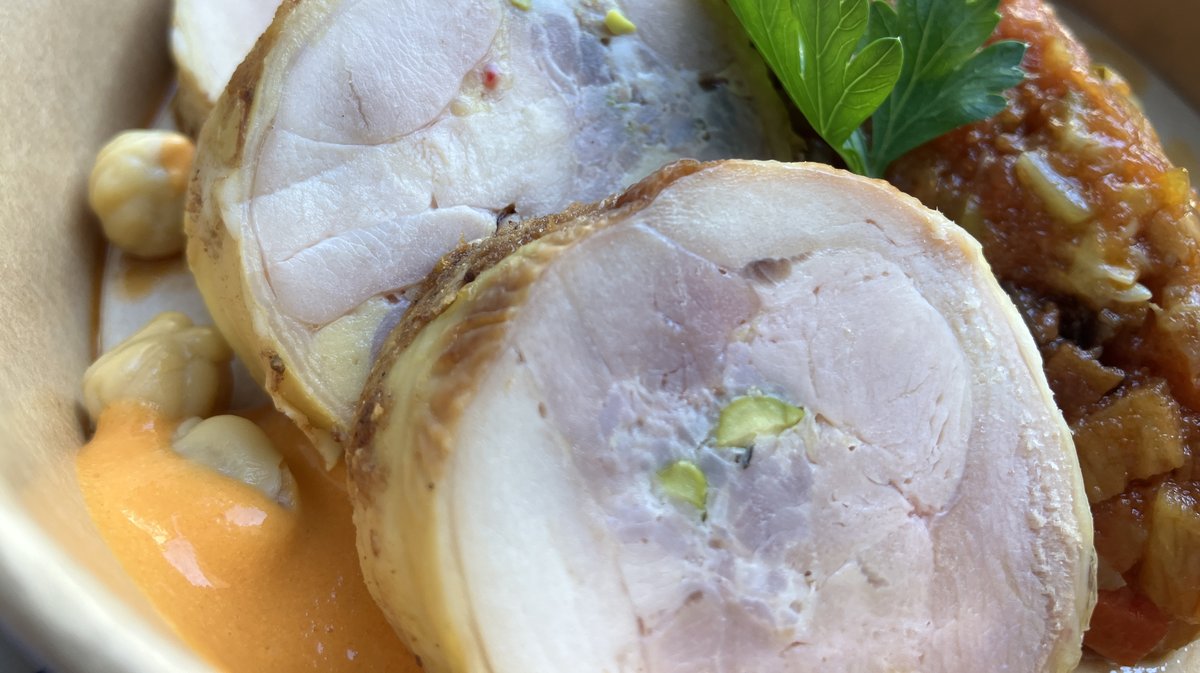 photo Marie Meunier Does this make you want to take part in the Surprise des chefs? Please note that three other chefs are also participating and have developed a menu: Italia Palladino (restaurants "Italie, là-bas" and Café Roma), Séverine Sagnet (independent chef from Villeneuve) and Florent Pietravalle (restaurant La Mirande). To discover all the menus and reserve your place, you have to click here.
Please note, you must select the same menu as your loved ones if you wish to eat with them because the choice of menu determines the tasting location. There are still places left!
Complete program and information can be found on the Bien bon website!by clicking there.

Source link